Another White House adviser has tested positive for Covid-19. Boris Epshteyn was at the Trump legal team's press briefing less than a week ago after which Rudy Giuliani's son tested positive. Trump's lawyers have a "hearing" scheduled this lunchtime at Gettysburg, Pennsylvania.
China has congratulated Joe Biden on his election victory over Donald Trump. Xi Jinping was reported as saying he hoped Beijing and Washington could develop a healthy and stable bilateral relationship.
Meanwhile, Mr Trump is planning to pardon Michael Flynn, his disgraced former national security adviser who pleaded guilty to lying to the FBI during the Russian meddling investigation, as one of the final acts of his presidency, according to a report.
Reuters cited an unnamed source in reporting the plan, which was first reported by Axios. Other pardons may also be in the works.
Overnight, Mr Trump also appears to have been active on Twitter at about midnight, issuing a string of retweets. One attacked a Fox News reporter by name for suggesting Rudy Giuliani, the president's lawyer, had no evidence to support his election fraud claims; another boosted a lawsuit apparently planned by Sidney Powell, who was dismissed from Mr Trump's legal team earlier this week.
1606333224
A cameo by Trump
Donald Trump made an audible cameo according to reporters following the Gettysburg hearing. He wants all the witnesses to finish their testimony.
1606333128
Firing squads?
Donald Trump has sought fast-track authorisation for several administration-wide policy changes before he leaves the White House in January, including the use of firing squads and electrocutions in federal executions, according to a report from ProPublica.
The Department of Justice entered a proposed rule change into the federal register in August. It cleared a White House review earlier this month, and the president could authorise the policy before he leaves office.
Federal executions are typically carried about by lethal injection, unless a judge orders a person to death by other means.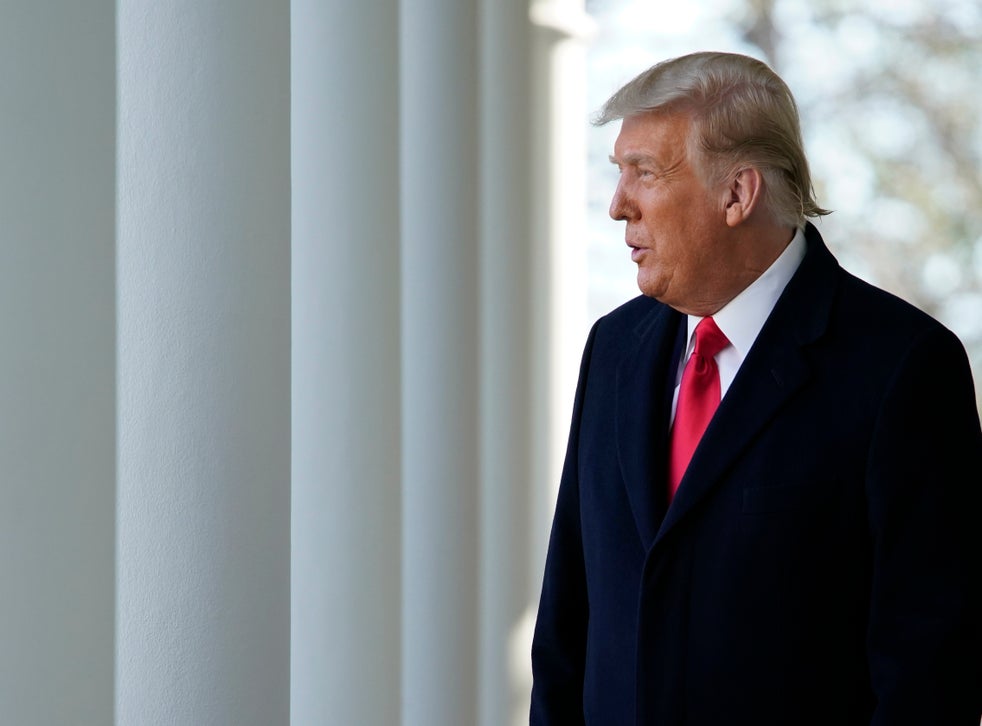 Five more federal executions are scheduled in the weeks before Joe Biden enters the White House
1606332768
NBC News' Heidi Przybyla has some thoughts on the testimony at the Gettysburg hearing.
1606331469
'A dumb idea, beneath him and politically meaningless'
Geraldo Rivera has some thoughts on the proceedings in Gettysburg:
1606330509
Mr Giuliani has returned to a point about an alleged discrepancy between the number of absentee ballots mailed out and those that were counted.
There might be a simple explanation for that:
1606329629
Lieutenant Governor of Pennsylvania John Fetterman is commenting on the proceedings on Twitter.
He points out that Mr Giuliani called state election law "a fraud" to the people who authored it.
Mr Fetterman recently spoke with The Independent.
John Fetterman has become a symbol of Pennsylvania's resistance to Trump's anti-democratic moves, writes Richard Hall
1606329262
Witnesses testified outlining their experiences as poll watchers and volunteers - most complaints seem to be about process, observation logistics, and alleged problems with the chain of custody.
There was applause when one witness testified: "Without election integrity, we are just another banana republic."
1606328201
Mr Giuliani reportedly arrived at the hearing wearing a mask but removed it to speak.
The room is quite crowded and very few people are wearing masks as coronavirus cases surge across the country.
This event is occurring just six days after the Trump legal team's press event in which at least two attendees have now tested positive, including Mr Giuliani's son.