From Netflix to Hulu and HBO, there are a lot of reasons to stay indoors and planted on the couch this March.
As always, it's a busy month for streaming services thanks to the arrival of new original titles, documentaries, and the ever-expanding crop of licensed content.
On Netflix, the new Amy Poehler vehicle Moxie premieres on 3 March in the US, and the much-anticipated music documentary Biggie: I Got A Story To Tell dropped on the first of the month.
Meanwhile, Amazon Prime has the long-awaited Coming 2 America sequel once again starring Eddie Murphy and Arsenio Hall.
On HBO Max, Zack Snyder's Justice League will be available to stream later in the month, and Hulu has Soleil Moon Frye's documentary kid 90, which is billed as an "intimate look at young Hollywood starlets growing up in the 1990s".
Find the full list of every movie and TV show coming to US streaming services in March below.
What's streaming on Netflix?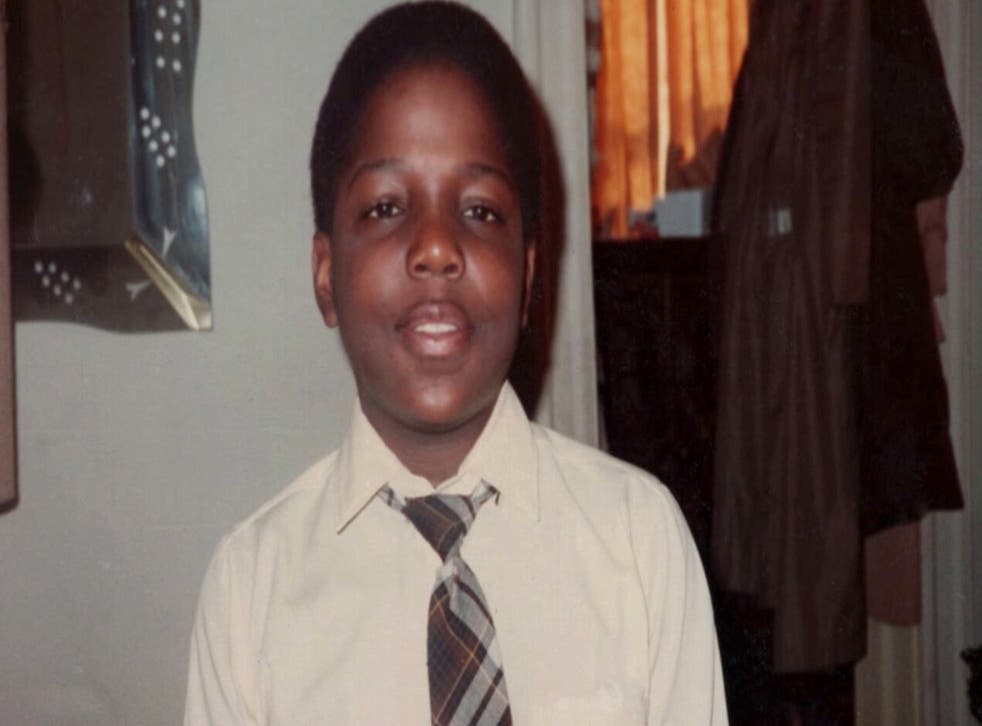 'Biggie: I Got a Story to Tell' streaming on Netflix
(Courtesy of Christopher Wallace Estate)
1 March
Biggie: I Got a Story to Tell
Blanche Gardin: Bonne Nuit Blanche
DC Super Hero Girls: Season 1
LEGO Marvel Spider-Man: Vexed by Venom
Power Rangers Beast Morphers: Season 2
Tenacious D in The Pick of Destiny
Word Party: Season 5
3 March
Moxie
Murder Among the Mormons
Pacific Rim: The Black
Dogwashers
Nevenka: Breaking the Silence
Pokémon Journeys: The Series: Part 4
Basketball gets the 'Last Chance U' in a brand new season of the docuseries
(Netflix)
Last Chance U: Basketball
Coven of Sisters
Love Alarm: Season 2
Paradise PD: Part 3
YES DAY
Bakugan: Armored Alliance
Zero Chill
RebellComedy: Straight Outta the Zoo
Waffles + Mochi
Operation Varsity Blues: The College Admissions Scandal
Under Suspicion: Uncovering the Wesphael Case
18 March
B: The Beginning Succession
Cabras de Peste
Nate Bargatze: The Greatest Average American
Alien TV: Season 2
Country Comfort
Formula 1: Drive to Survive: Season 3
Loyiso Gola: Unlearning
Seaspiracy
Caught by a Wave
Secret Magic Control Agency
Big Time Rush: Seasons 1-4
Magic for Humans by Mago Pop
Nailed It!: Double Trouble
29 March
Mandela: Long Walk to Freedom
30 March
7 Yards: The Chris Norton Story
Octonauts & the Ring of Fire
Haunted: Latin America
What's streaming on Hulu?
Soleil Moon Frye in 'Kid 90' on Hulu
(Courtesy of Hulu)
The 13th Warrior
50/50
As Good as It Gets
Attack of the 50 Foot Cheerleader
Attack the Block
Beloved
Brooklyn's Finest
Charles and Diana: 1983
Cocktail
Demolition Man
The Descent
Dolphin Tale
Dolphin Tale 2
Employee Of The Month
Enemy Of The State
The Forbidden Kingdom
The Ghost Writer
The Great Debaters
I Can Do Bad All By Myself
Ice Age: Dawn of the Dinosaurs
In the Line of Fire
Judge Dredd
The Last Face
Malcolm X
McLintock! (Producer's Cut)
The Nanny Diaries
Neil Young: Heart of Gold
The Ninth Gate
Patriot Games
Predators
Pretty Woman
Priceless
Rushmore
Scrooged
Shine a Light
Silverado
Sliver
The Social Network
The Spirit
Stargate
Starsky & Hutch
The Terminal
Tokyo Rising
The Tourist
Traitor
Vertical Limit
Wedding Crashers
The Whole Nine Yards
Young Frankenstein
Kelly Clarkson, John Legend, Nick Jonas, and Blake Shelton on 'The Voice'
(Trae Patton/NBC | 2020 NBCUniversal Media, LLC)
Debris: Series Premiere (NBC)
The Voice: Season 20 Premiere (NBC)
Top Chef: Complete Season 17 (Bravo)
New Amsterdam: Season 3 Premiere (NBC)
Ammonite
Beirut
Iron Mask
6 March
Storks
Triggered
7 March
Good Girls: Season 4 Premiere (NBC)
Shipwrecked: Complete Season 1 (Banijay)
9 March
Absolutely Ascot: Complete Seasons 1 & 2 (All3Media)
Dress to Impress: Complete Seasons 1 & 2 (ITV)
Game of Talents: Series Premiere (FOX)
kid 90: Documentary Premiere
Cake: Season 4 Premiere (FXX)
1 Night In San Diego
Constructing Albert
Missing 411: The Hunted
Naughty Books
The Pretenders
The Relationtrip
The Stand: How One Gesture Shook The World
Tracks
Staged: Complete Season 2 (BBC Studios)
Mayans M.C.: Season 3 Premiere (FX)
Trolls: TrollsTopia: Complete Season 2 (Hulu Original)
Catfish: The TV Show: Complete Season 8 (MTV)
Genius: Aretha: Complete Season 3 (National Geographic)
Breeders: Season 2 Premiere (FX)
100% Wolf
Solar Opposites: Complete Season 2 (Hulu Original)
Into the Dark: Blood Moon: Season 2 Finale (Hulu Original)
Fire Force: Complete Season 2 (Funimation)
Vikings: Complete Season 6B (History)
Pooch Perfect: Series Premiere (ABC)
Michael J Fox and Christopher Loyd in 'Back to the Future'
(Rex Features)
Streaming on Amazon Prime
Attack Of The 50 Foot Cheerleader
Back To The Future Part II
Back To The Future Part III
E.T. The Extra-Terrestrial
I Can Do Bad All By Myself
Instant Nanny (UP Faith & Family)
Mae West: Dirty Blonde (PBS Living)
Neil Young: Heart of Gold
Tyler Perry's Meet The Browns
American Masters - Dorothea Lange: Grab a Hunk of Lightning (PBS Living)
And She Could Be Next: Season 1 (PBS Documentaries)
Brad Meltzer's Decoded: Season 1 (History Vault)
Breathless: Season 1 (PBS Masterpiece)
Captain Marleau: Season 1 (MHz Choice)
Civilizations: Season 1 (PBS Documentaries)
Dorothy & the Wizard of Oz: Season 1 (Boomerang)
Ella the Elephant: Season 1 (Kidstream)
Fifth Ward: Season 1 (ALLBLK)
Jo Frost: Nanny on Tour: Season 1 (UPP Faith & Family)
Life With Elizabeth: Season 1 (Best TV Ever)
London Kills: Season 1 (Acorn TV)
Nightwatch: Season 1 (A&E Crime Central)
Not for Ourselves Alone: The Story of Elizabeth Cady Stanton & Susan B. Anthony: Limited Series (PBS Documentaries)
Range Rider: Season 1 (Best Westerns Ever)
Rhymes Through Times: Season 1 (Noggin)
Somewhere South: Season 1 (PBS Living)
The Paris Murders: Season 1 (PBS Masterpiece)
The Returned: Season 1 (Sundance Now)
Eddie Murphy in 'Coming 2 America'
(Photo Courtesy of Amazon Studios)
Coming 2 America
Making Their Mark: Season 1 (Amazon Original Series)
Invincible: Season 1 (Amazon Original Series)
La Templanza (The Vineyard): Season 1 (Amazon Original Series)
1 March
Hard, Season 2 Premiere
Leonard Cohen: I'm Your Man
No Se Aceptan Devoluciones (AKA Instructions Not Included)
Tim Burton's Corpse Bride
Wiener Dog Internationals
3 March
Persona: The Dark Truth Behind Personality Tests
No Matarás
Re:ZERO -Starting Life in Another World, Season 2
Sylvester Stallone in 'Rocky'
(Rex Features)
Ballmastrz: 9009, Season 2
COVID Diaries NYC, Documentary Premiere
Genera+ion, Season 1A
South ParQ Vaccination Special
Tig n' Seek, Season 1B Premiere
Nuestras Madres (Aka Our Mothers)
16 March
Food Wars! Shokugeki no Soma, Season 5
17 March
Superman: The Animated Series
Zack Snyder's Justice League
A Tiny Audience, Season 2 Premiere
20 March
22 March
Beartown, Limited Series Finale
Real Sports With Bryant Gumbel
26 March
HBO Documentary Films' 'TINA'
(Courtesy of Warner Bros / HBO)
Tina, Documentary Premiere
The Last Cruise, Documentary Premiere
31 March