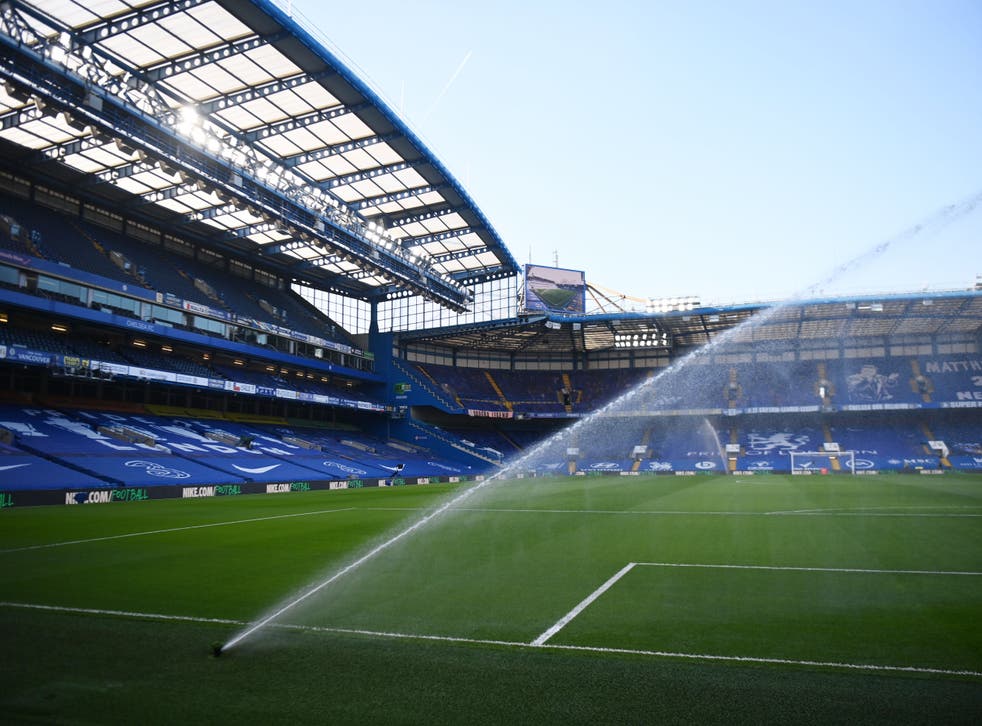 Stamford Bridge gears up for the arrival of Manchester United
(Reuters)
Chelsea and Manchester United meet in a Premier League showdown at Stamford Bridge as both sides try to strike a blow in the race for the top four. With Manchester City moving 13 points clear at the top yesterday, it seems increasingly likely that Pep Guardiola's side will clinch the title, and it seems United's best bet may be to consolidate their position in the Champions League places. United are six points clear of fifth-placed Chelsea, so this game carries a six point swing either way.
The Blues are going well under Thomas Tuchel but a disappointing draw against Southampton has halted their progress. This will be their first serious test in the Premier League since the German's arrival, although victory over Atletico Madrid in the Champions League last-16 first leg showed plenty of promise.
Follow all the action below after Spurs vs Burnley concludes.
1614526377
TOTTENHAM 4-0 BURNLEY (75')
Burnley have sent on Wood in place of Vydra.
1614526352
TOTTENHAM 4-0 BURNLEY (74')
Good save! Pope is called into action again as Son, picked out by Alli, drifts in from the left and curls a low shot towards the bottom corner. The Burnley goalkeeper gets enough on it to tip the ball wide.
1614526212
TOTTENHAM 4-0 BURNLEY (71')
Kane wants to get in on the act. Son picks him out in plenty of space and his ferocious drive requires an impressive save from Pope, who gets a strong left arm to the ball.
1614526136
TOTTENHAM 4-0 BURNLEY (70')
There won't be a hattrick for Bale. But he'll get plenty of plaudits for today's display. Lamela replaces him.
1614526041
TOTTENHAM 4-0 BURNLEY (68')
Vydra latches onto a long ball and tests Lloris with a left-footed shot. It's not too challenging for the Frenchman.
1614525871
TOTTENHAM 4-0 BURNLEY (66')
A rare Premier League appearance for Dele Alli. He replaces Lucas Moura.
1614525759
TOTTENHAM 4-0 BURNLEY (64')
Ndombele loses the ball in midfield and Vydra is sent clear. He tries to work some space to shoot, but Alderweireld tracks him all the way and blocks the eventual effort.
1614525645
TOTTENHAM 4-0 BURNLEY (62')
The corner is floated out to Reguilon, who hits a wild volley into the stand behind the goal.
1614525585
TOTTENHAM 4-0 BURNLEY (61')
Reguilon drifts inside from the left and has a shot blocked. Kane then looks to find Son with a cross but Lowton is there to turn the ball behind.