EU chief negotiator Michel Barnier walks to a conference centre in central London on Thursday for trade talks
Brexit talks are at a "very difficult point", Downing Street has admitted, with Boris Johnson's spokesman telling reporters time is running out if a deal is to be agreed.
The spokesman said "time is in very short supply and we are at a very difficult point in the talks", before adding: "What is certain is that we will not be able to agree a deal which doesn't respect our fundamental principles on sovereignty and taking back control."
It comes after an EU official said on Friday that a trade deal was "imminent" and could be expected this weekend despite reports that both sides were appearing to harden their stance after negotiations went on until 11pm on Thursday.
As wary France threatened to veto a bad deal, European Council president Charles Michel said the UK had "choices to make" over the final stalling points, while British ministers again insisted the EU must recognise UK's sovereignty.
Meanwhile, with just days left to secure a deal and tensions already high in Brussels, Mr Johnson's government announced it will bring two bills in possible violation of the Brexit withdrawal agreement before the Commons next week, which it claims is necessary to prevent a border in the Irish Sea. Michel Barnier has reportedly told EU envoys such a breach of trust would plunge the talks into irreparable "crisis".
1607098972
Nearly 400,000 small businesses risk closure in winter, figures show
More than a third of a million small businesses may not survive through the winter, Labour has warned, following an analysis of figures by the party's shadow business secretary Ed Miliband.
The review suggested as many as 390,000 small businesses are worried that they will not make it to the spring because of losses caused by the coronavirus pandemic and lockdown restrictions. And around 1 million do not have cash reserves to last beyond three months, with some 16 per cent of the total saying that they have no reserves left at all.
More than 520,000 small businesses had seen turnover plummet by more than half even before the second England-wide lockdown began in November.
Our political editor, Andrew Woodcock, reports: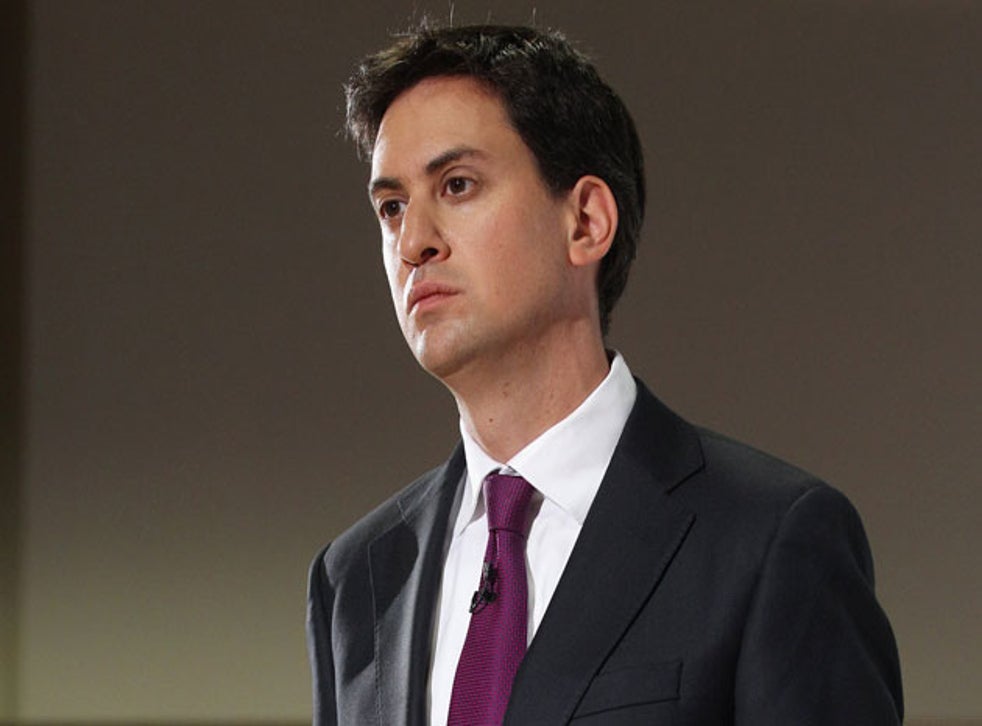 Around 1 million do not have cash reserves to last three months, warns Ed Miliband
1607096561
'Every country has right to veto' Brexit deal, says French minister
France's secretary of state for European affairs has said that the risk of a no-deal Brexit "exists", and the country "must prepare for it".
Clément Beaune told a French radio station on Friday that "if there was an agreement that was not good, we would oppose it".
France has threatened to veto the post-Brexit trade deal, which London and Brussels are working hard to conclude in the coming days.
Mr Beaune warned that "every country has the right [to] veto".
"We owe it to the French, we owe it to our fishermen and to other economic sectors," he said.
1607093998
Germany ready for Brexit deal 'but not at any price'
The German government said on Friday that the EU wanted to strike a post-Brexit trade deal with Britain, "but not at any price".
"We know time is running out," Angela Merkel's spokesman Steffen Seibert told reporters. "The EU is ready to reach an agreement with Great Britain, but not at any price."
"Everyone has their principles, it's clear that there are red lines, yet there is always room for compromise," he said.
(Getty)
1607091351
Now seems an appropriate time to read up on what no deal means for the UK.
Here's an extensive explainer by Jon Sharman:
Britons can expect a hit to their wallets, but that is just the beginning
1607089011
Talks at 'very difficult point', No 10 admits
Our policy correspondent, Jon Stone, reports the following:
There may be positive noises coming from the EU side about "imminent" deals, but No 10 isn't quite ready to break out the champagne just yet.
A Downing Street spokesman said talks were at "a very difficult point", noting that they had ended at 11pm on Thursday evening and were continuing today.
Whether negotiations would carry on through the weekend would be "contingent on the progress of talks today", he said.
The spokesman said: "There are still some issues to overcome. Time is in very short supply and we are at a very difficult point in the talks.
"What is certain is that we will not be able to agree a deal which doesn't respect our fundamental principles on sovereignty and taking back control.
"The prime minister has been clear we will continue to work hard to reach an agreement on the basis we have set out. An agreement on any other basis is not possible."
Mr Johnson will be working at Chequers over the weekend and will be kept up to date on progress in talks, said the spokesman.
1607087980
EU ready for 'all Brexit options', says Charles Michel
The EU "wants a deal" but is ready for "all options" as Brexit talks go to the wire, according to president of the European Council Charles Michel.
"Our position is crystal clear - we want a deal," he told reporters today, "which is why we have tried since the very beginning to be a loyal partner in the framework of this difficult but important negotiation."
Mr Michel said he would not be making "any predictions" about the outcome of ongoing talks between the UK and EU, though he did say "we are ready for all the possible options" - signalling that the EU is clearly prepared should a deal not be agreed on both sides.
EU remain ready for 'all options' in Brexit talks, says Charles Michel
1607086804
MSPs to reject pay rise and call for salary freeze
MSPs will reject a "wholly inappropriate" 5.1 per cent pay rise next year, Holyrood's presiding officer Ken Macintosh has said, following in the footsteps of MPs in England who moved to reject the same annual bonus last month.
Salary increases for MSPs are linked to public sector pay and they would have been in line for a 5.1 per cent rise in 2021 but Mr Macintosh announced the Scottish Parliament's cross-party corporate body had rejected a pay rise for MSPs next year and has called for salaries to be frozen.
An MSP's salary is currently £64,470 following a 1.4 per cent pay rise last year, with additional financial entitlements for ministers and officers of the parliament.
Any pay rises are linked to public sector rises in Scotland using the annual survey of hours and earnings (ASHE) published by the Office for National Statistics, which would have seen ministers claim the 5.1 per cent pay rise next year.
In a letter to MSPs, Mr Macintosh wrote: "In the midst of a public health crisis with such devastating economic consequences and hardship for so many households, the Scottish Parliament Corporate Body (SPCB) unanimously agreed yesterday that it would be wholly inappropriate for the ASHE index to be applied to MSP and ministerial salaries next year."
The SPCB has instead unanimously agreed to ask for salaries to be frozen in their budget bid to the Finance and Constitution Committee.
Mr Macintosh added that these "are exceptional circumstances and no other decision would have been appropriate or welcome at this time - either inside or out-with parliament"
"Now, more than ever, is a time for political leadership where our own salaries are concerned," he said.
(Getty)
1607085610
Brexit 'revealed' UK's divisions - not caused, says David Dimbleby
Journalist David Dimbleby has said Brexit did not change Britain, it simply revealed it.
"It was as though everything that had happened over those 25 years suddenly ... became clear, because of one simple question," Mr Dimbleby told Channel 4's Krishnan Guru-Murthy.
The former host of BBC's Question Time said he was not surprised by the division that Brexit revealed after over two decades of speaking and listening to members of the public, Channel 4 said on its Twitter account - sharing a clip from a recent podcast episode between him and Mr Guru-Murthy.
It comes as trade talks are thought to be nearing their end after a momentary blip last night.
1607084704
Home Office 'failing to protect' trafficking survivors, High Court rules
The Home Office is failing to prevent potential trafficking victims from being treated as illegal immigrants in breach of the law, the High Court has ruled.
A damning judgement on Thursday concluded that people waiting for their modern slavery claims to be concluded were being stripped of immigration status due to an "unlawful lacuna" in existing policy, with campaigners accusing the Home Office of allowing the controversial hostile environment policies to "trump its promises on tackling modern slavery" by depriving vulnerable individuals of access to basic services.
Our social affairs correspondent, May Bulman, reports:
Suspected modern slavery victims left without immigration status and deprived of access to basic services while waiting for cases to be concluded due to 'unlawful lacuna' in existing policy, judge rules
1607083659
French PM visits fishing stronghold amid warning of blockade and 'certain death'
While the real prize at stake in talks is thought to lie in the details of any agreement struck on "level playing field issues", fishing rights and the symbolism they hold are also of great contention among affected nations.
With the UK looking to expel many of France's 13,500 fishermen from its waters, French prime minister Jean Castex visited the port of Boulogne-sur-Mer yesterday, although a view of the Strait of Dover was likely obscured by the grim conditions.
"We're 17 miles from Dover, so we're really close. So it's really imperative for us to have access to the waters," local fishing official Olivier Lepretre told Mr Castex. If there is no deal assuring this, he said, "that would mean certain death" for France's northern fishing fleet.
And Barrie Deas, chief executive of Britain's National Federation of Fishermen's Organisations, said he expected protests from disgruntled EU fishermen if quotas are reduced.
"They've blockaded the Channel ports for less. We fully expect some kind of demonstrations or show of frustration," he told the Associated Press.
Jean Castex meets with different representatives of the fishing port
(Christophe Petit Tesson/pool/AFP via Getty Images)