FILE PHOTO: Philippine Army scout rangers march in a parade during the Army's Change of Command ceremony at the Fort Bonifacio Army headquarters in Manila on November 9, 2011. REUTERS/Cheryl Ravelo
FORT RAMON MAGSAYSAY, Palayan City — A 28-year-old graduate of the University of the Philippines (UP), who is reportedly a member of the New People's Army, was reunited with his family after surrendering to authorities following a series of clashes between the rebels and government troops in Ifugao province recently.
In a statement on Thursday, the Army said alias "Bagins" was rescued after yielding to the government troops during one of the encounters between the rebels and the military forces last month.
Major Gen. Andrew Costelo, commander of the 7th Infantry Division (ID), said Bagins was "handed over" to one of his parents in front of the 7th ID headquarters building here. It was witnessed by representatives from the local government unit and the Department of Social Welfare and Development.
"I hope he can now take advantage of his community development degree from UP to have a better life after this sad experience of joining the NPA," Costelo said.
Bagins earned his Bachelor of Science in Community Development degree from UP-Diliman in 2016, the military said. He was also a member of UP Anakbayan in 2012 and the Concerned Artists of the Philippines in 2019.
"With the help and kindness of the Army troops, I was rescued from an encounter in the hinterlands of Ifugao," Bagins was quoted as saying in a news release from the 7ID public affairs office.
Based on local records, a total of 28 students or graduates from different colleges and universities who joined the NPA were killed in armed encounters with government security forces as of February this year. Of this number, 18 were from the UP.
"In the spirit of ending the local communist armed conflict, we hope that this peace gesture will inform the small remaining members of the NPA here in Luzon that the Army is willing to facilitate their return to their normal lives," said Costelo.
RELATED STORY
Alleged NPA leader surrenders to military in Mountain Province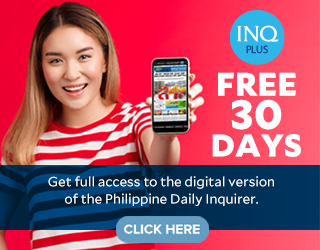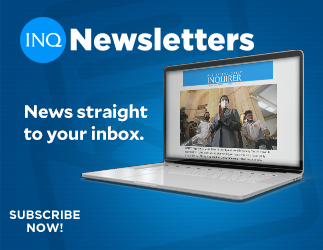 Read Next
Subscribe to INQUIRER PLUS to get access to The Philippine Daily Inquirer & other 70+ titles, share up to 5 gadgets, listen to the news, download as early as 4am & share articles on social media. Call 896 6000.
For feedback, complaints, or inquiries,
contact us.