Phivolcs Releases Latest Update on Bulusan Volcano
The state volcanology agency Phivolcs has recorded a total of 178 volcanic earthquakes in Bulusan Volcano in the past 24 hours.
On Saturday (June 11, 2022), the Philippine Institute of Volcanology and Seismology released the latest update about Mount Bulusan. The volcanology agency reported that the volcano produces numerous earthquakes.
Phivolcs reported that Mount Bulusan reportedly triggers a total of 178 volcanic earthquakes in Sorsogon during the past 24 hours. The recorded number of earthquakes was a little bit higher compared to 149 quakes recorded on Friday (June 10).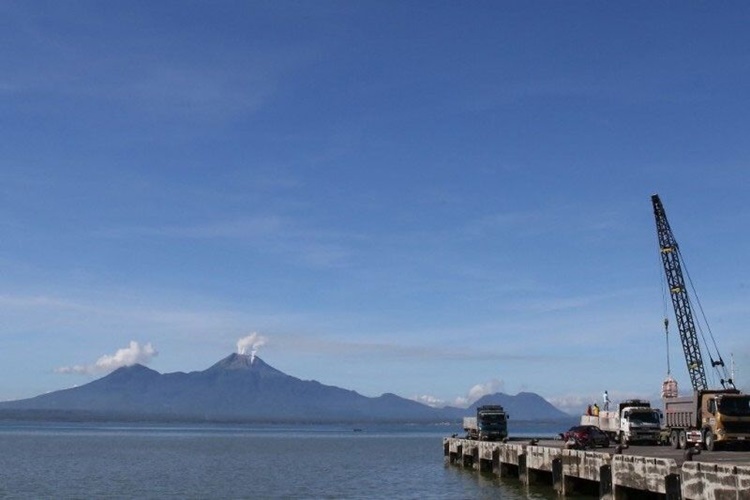 The volcanology bureau reported that Bulusan emits 613 tonnes of sulfur dioxide on Friday. Moderate emission of plumes has been recorded reaching up to 150 meters tall before drifting west-northwest.
The seismology agency said that Bulusan will remain under alert level 1, which indicates a low level of unrest. The alert level has been raiser raised from zero to one last June 5 due to a phreatic eruption.
Phivolcs prohibits the public to enter the four-kilometer radius of the Permanent Danger Zone and entry into the two-kilometer Extended Danger Zone is not allowed.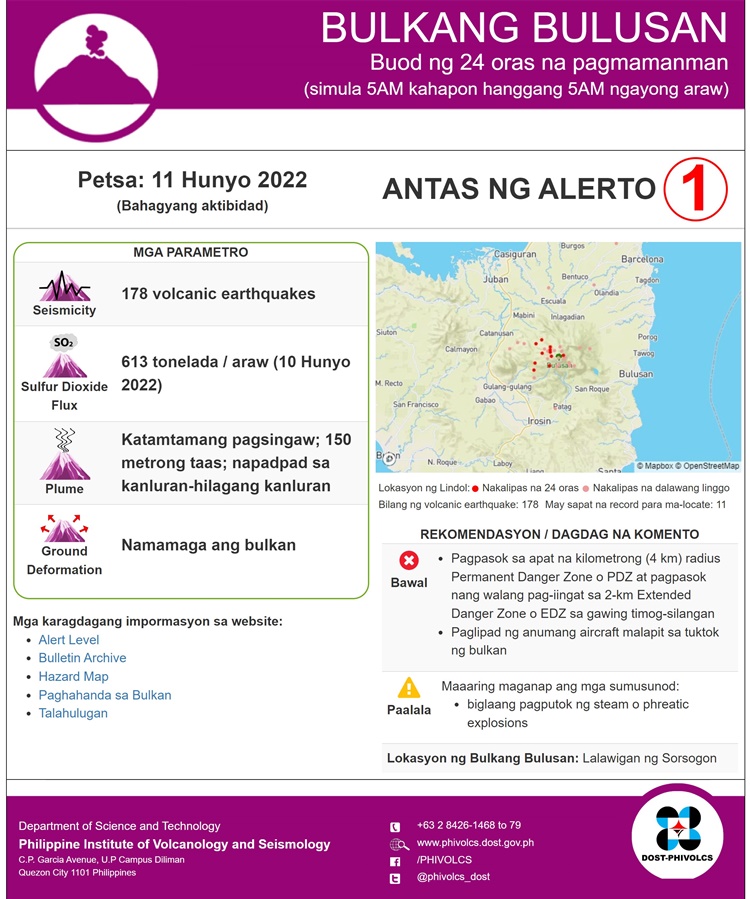 Pilots were also advised to fly near the volcano's crater due to sudden steam-driven or phreatic eruptions.
Read Also: Leni Robredo Confirms OVP Preparing for Relief Operations after Bulusan Volcano Erupted
Over 50 families or 180 individuals have evacuated due to the eruption. The steam-driven explosion affects several areas from the municipalities of Juban, Casiguran, and Irosin in Sorsogon province
Read Also: Phivolcs Records 149 Volcanic Earthquakes in Bulusan Volcano
Tagged as: Bulusan Volcano, Mt. Bulusan, Philippine Trending News, PhilNews.Ph, Phivolcs, Volcanic Earthquakes