Barangay Ginebra guard Scottie Thompson. PBA IMAGES
MANILA, Philippines-Barangay Ginebra averted disaster on Sunday night, slipping past Blackwater, 85-82, to open its PBA Philippine Cup campaign at Ynares Center in Antipolo.
It took the Gin Kings big plays from a now-fit Japeth Aguilar and newly-minted Most Valuable Player Scottie Thompson to upend the Bossing, who were coming off an incredible upset of defending champion TNT.
"We knew we had a battle in place, and It ended up being harder than we thought," head coach Tim Cone said in the post-game presser.
"That's a team to reckon with. Coach Vanguardia has that team playing really well. They're gonna be tough for anybody this time around," he added.
Thompson was adjudged the player of the game after turning in 14 points, 16 rebounds, and nine assists.
Christian Standhardinger led the way with 21 points. Aguilar, for his part, pumped in 15 more.
Blackwater, meanwhile, drew 15 points from Rey Suerte. Joshua Torralba and Baser Amer chipped in 14 and 11, respectively, as the Bossing slid to 1-1.
Ginebra returns to action immediately. The Gin Kings play Rain or Shine this Wednesday at Mall of Asia Arena in Pasay City.
Blackwater will have a chance to get back on track Saturday when it takes on 1-0 NorthPort.
The Scores
Barangay Ginebra 85 – Standhardinger 21, J. Aguilar 15, Thompson 14, Tolentino 12, Pringle 9, Mariano 6, Tenorio 5, Pinto 3, Caperal 0, Chan 0.
Blackwater 82 – Suerte 15, Torralba 14, Amer 11, Ular 10, Taha 9, McCarthy 9, Sena 9, Ebona 3, Ayonayon 2, Casio 0, Melton 0, Escoto 0, Publico 0.
Quarters: 22-16, 39-39, 61-67, 85-82.
RELATED STORIES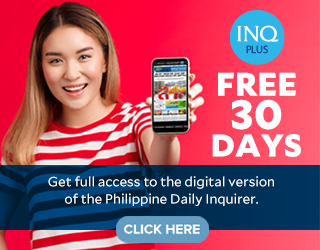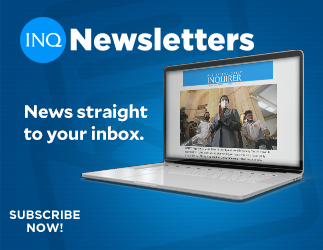 Read Next
Subscribe to INQUIRER PLUS to get access to The Philippine Daily Inquirer & other 70+ titles, share up to 5 gadgets, listen to the news, download as early as 4am & share articles on social media. Call 896 6000.
For feedback, complaints, or inquiries,
contact us.
Subscribe to our sports news
By providing an email address. I agree to the Terms of Use and
acknowledge that I have read the Privacy Policy.