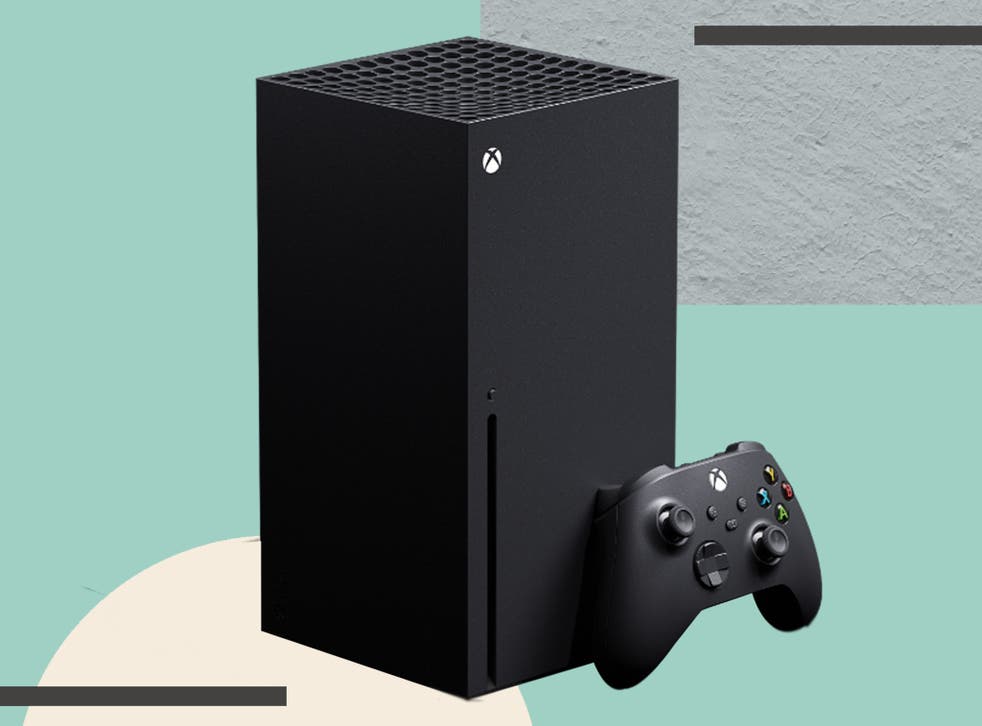 We're eagerly anticipating the next drop, and you'll be the first to know about it
(iStock/The Independent)
The Xbox series X launched in November 2020, but supply chain issues and a global shortage of semiconductors, caused the production of Microsoft's next-generation console to slow to a trickle.
While the less powerful Xbox series S is easier to find in most UK stores, the flagship Xbox series X console continues to be sold out everywhere. The limited number of consoles that do make it to the shelves sell out at lightning speed, which is why you should bookmark this Xbox series X stock tracker.
If you're want to know where to buy an Xbox series X today, we've got you covered. We'll update you with stock drops as soon as they happen, as well as any news on predicted restock dates and milestone events. You're welcome.
Check stock from UK Xbox series X retailers below:
1627659059
Sign up to the IndyBest newsletter to be in on the action
Want even more shopping insights? Of course you do! So, sign up to the IndyBest newsletter now to access the best deals and round-ups of the week's must-have products, as chosen by our team of experts.
Dropping into your inbox every Friday morning, you can expect all the best exclusive content, from tried and tested reviews by experts in the field to buying guides and more – always striving to help you make the most informed choices.
Get the IndyBest newsletter and access to all of our other newsletters now:
Make sure you don't miss out on our exclusive IndyBest email dropping into your inbox every Friday morning
1627655459
Get your hands on the Xbox elite wireless controller now
(Microsoft)
The all-new controller boasts a range of additional features that mean you can play like an absolute pro – and really who wouldn't want that?
As the most advanced controller, it has been built to enhance your aim and fire faster. It can also be tailored to your preferred gaming style with the new interchangeable thumbstick and paddle shapes. With exclusive button mapping options in the Xbox accessories app, so you can perform like you never have before.
1627651859
How about pre-ordering Nintendo Switch OLED?
While the stock issues with the Xbox series X showing no signs of improvement, it's not all doom and gloom for gamers because Nintendo confirmed that the Nintendo Switch OLED would be released on 8 October. The next-gen Switch boasts a larger screen, enhanced audio, and improved dock and an all-new colour.
It might not be available now, but a number of retailers have already started putting them online for people to pre-order now (£309.99, Very.co.uk). You can read all about its specs and more, here:
The Nintendo Switch OLED is available to pre-order in the UK. Here's where to buy it, it's price, release date, specs, battery life and more
1627648259
Xbox series S available to buy
Unlike the Xbox series X, the Xbox series S hasn't been plagued by the same issues and is more widely available. While less powerful, it is cheaper, so if you are looking to upgrade your current gaming console, it's worth considering.
(Microsoft)
"Like the PS5 digital edition, the series S does not have a disc drive, meaning all games and media must be purchased digitally in order to be used," noted The Independent's video games reporter, Louis Chilton, in his review of the best gaming consoles.
Chilton added that the Xbox series S "technical specs are also less ambitious than the series X – the most noticeable difference for many players will be the fact it doesn't match the X's crisp 4K resolution, opting instead for 1080p (HD, not Ultra-HD, in other words). Otherwise, this is more or less the same console – offering the same selection of games and even utilising the same controller". A great option then!
1627644659
'The Ascent' Xbox series X
(Unreal Engine)
The first game from Unreal Engine, a small team of developers in Sweden, is The Ascent – a solo and co-op shooter game set in a cyberpunk world. It's said to excellently showcase the power of the new-generation hardware with loading screens few and far between and strong visual design. If you've managed to get your hands on the Xbox series X, we'd recommend downloading ASAP.
1627642859
'Forza Horizon 5' release date for Xbox
(Playground Games)
'Remember, remember the Fifth of November' for the release of Forza Horizon 5 (or 9 November those who are not premium edition owners). The game is being developed by Playground Games and is said to swap the British setting for a brand new Mexico version.
For all the driving fun, we'd suggest pre-ordering Forza Horizon 5 premium edition (£84.99, Microsoft.com) now to make sure you get in on the action four days earlier than everyone else. If you'd rather save your pennies, you can pre-order the game (£54.99, Very.co.uk) to receive when it's released.
1627641959
Best VPN for Xbox series X
The Xbox series X has excellent built-in security, but you may want to install a VPN on your Xbox for a number of reasons.
One main rationale for doing this is if you're using your console to stream films and TV on Netflix, Disney+ or Prime Video, for example, a VPN allows you to fool the device into thinking you're in a different location and hey presto, you can access TV shows and movies not normally available in your country.
It's important to make sure that the VPN you choose is fast and responsive enough to avoid lag and dropouts when playing online and keep your Xbox series X running at peak performance.
Want to know the best one? Check out our round-up of the best VPNs for torrenting, streaming and gaming:
We round up the best VPN services in the UK for streaming, including ProtonVPN, ExpressVPN, NordVPN, Private Internet Access, CyberGhost and more
1627641059
Where is the Xbox series X in stock? Updates on Currys, John Lewis and Smyths
(The Independent)
So, you want to secure the elusive next-gen console and have been trying to get your hands on it since it launched in November but are having little luck. Well, you're not alone! The Xbox series X has been going in and out of stock at lightning speed, with drops being promised and never materialising.
At Currys PC World, the Xbox series X was last in stock on 25 June. Shoppers could purchase the console by itself or build their own bundle by adding three months of Xbox Live Gold, three months of Xbox Game Pass Ultimate, or both.
As for John Lewis, the last restock took place earlier in the month and the available consoles didn't stick around long. The only intel we've got at this stage is that John Lewis only ever restocks at 7am.
Finally, Smyths Toys hasn't had anything since mid-June so is loosely touted as the next shop to drop, but we'll believe it when we see it.
It is however one of three retailers – along with Game and 4Gadgets – partnering with Microsoft to offer the Xbox All Access programme, a pay-as-you-go alternative to buying the console at full price. You pay £28.99 per month for 24 months, get Xbox Game Pass Ultimate thrown in, and own the console at the end of the term.
1627639919
Xbox series X at The Game Collection
(The Independent)
Yesterday we saw a small drop at online video game retailer The Game Collection, it lasted all of 30 minutes – so chances are you missed it. But, it's worth signing up to receive stock notifications from the retailer, that way you will always stay in the know.
Where to look next? Well, that's the million-dollar question. Argos has seriously been dragging its heels when it comes to Xbox restocks, with the last drop being a minute number in June.
Argos is also a tricky retailer to track because it regularly claims to have "limited stock" of Microsoft's next-generation console – and even lets you slip one into your basket – though it's impossible to check out as there are no delivery or collection options available anywhere. Seriously getting our hopes up to only let us down.
The Xbox series S is in stock (£249.99, Argos.co.uk) should that be of interest.
1627639259
Will my Xbox series X come with a headset?
Unfortunately, the Xbox series X does not come with its own headset, but the good news is that it is that Microsoft didn't do an Apple move, so the next-gen console is compatible with all existing headsets for the Xbox One. If you are looking to upgrade your current headset, of course, we're here to help.
(Razer)
This took the top spot in our review of the best gaming headsets, with our writer noting that "from its barely-there comfort to the (literally) cinematic sound and in-depth customisation, the blackshark V2 from Razer is the undeniable choice for gamers of all types". You can't argue with that!
To upgrade your gaming experience, read the full review:
Enhance your audio with the best gaming headsets for PC, Xbox, PlayStation, Switch and mobile. Including Logitech, Turtle Beach and Razer
IndyBest product reviews are unbiased, independent advice you can trust. On some occasions, we earn revenue if you click the links and buy the products, but we never allow this to bias our coverage. The reviews are compiled through a mix of expert opinion and real-world testing.
Subscribe to Independent Premium to bookmark this article
Want to bookmark your favourite articles and stories to read or reference later? Start your Independent Premium subscription today.