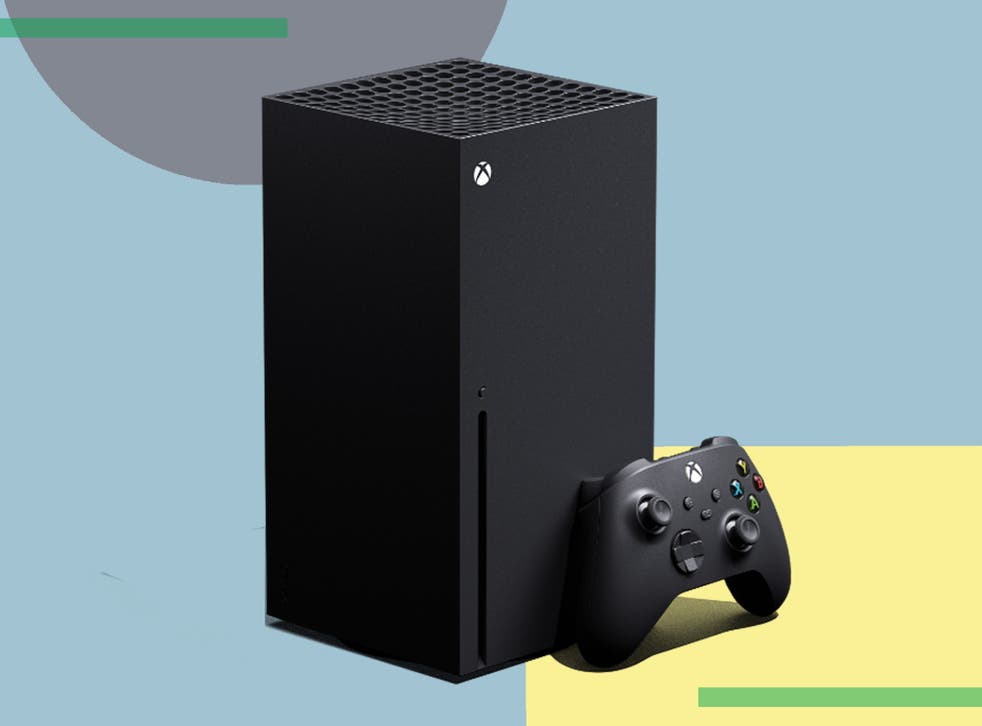 Many big retailers are expected to restock soon
(iStock/The Independent)
Update: The Xbox series X is in stock at Game right now.
Supply chain problems continue to plague the Xbox series X, making it virtually impossible for shoppers to find Microsoft's next-generation console in stock online.
While the cheaper Xbox series S is easier to find in most UK stores, the more powerful Xbox series X console is in higher demand. It's now been eight months since the console's launch, but new stock is sporadic and sells out in minutes.
If you want to know where to buy an Xbox series X today, we've got you covered. Our stock tracking liveblog will update you with the latest stock drops as soon as they happen, as well as any news on predicted restock dates and milestone events.
Read more:
Check stock from UK Xbox series X retailers below:
1628001176
That may have been a false alarm
The Game restock alert may have been premature.
The retailer updated the product page minutes ago to make the 'buy' button active, but either they sold out in less than five seconds or – more likely – Game has activated their 'buy' button before they've actually added any Xbox stock to their system.
1628000562
The Xbox series X is in stock at Game
(Microsoft)
Game currently has the Xbox series X in stock.
The retailer is selling the base console for £449.
Xbox All Access – the pay as you go alternative to purchasing the console up front – is also available.
1628000509
Will Very restock the Xbox tomorrow?
Another retailer due for a restock this week is Very.
The retailer last had the Xbox series X in stock on 20 July. Once customers navigated their way out of the waiting room, they could choose from one of a number of optional bundles, including three months of Game Pass and an additional controller.
Notably, Very restocked the Xbox and the PS5 at the same time that day. This was probably a nightmare for their IT team, but it's turned out to be invaluable intel for us stock trackers. Very is heavily rumoured to have the PS5 back in stock tomorrow morning, so we predict the Xbox series X could make another appearance too.
The retailer is currently selling the less powerful Xbox series S (£249.99, Very.co.uk), with similar options available on bundles and add-ons.
1627997089
Can you buy an Xbox series X in store?
Not only do we scan for fresh stock at online retailers up and down the information superhighway, but our diligent network of little birdies keeps tabs on the availability of the Xbox in physical stores around the country.
Finding the Xbox series X on an actual shelf is rare, but it does happen.
Most recently we've heard of the Xbox series X in stock at the John Lewis in the Bluewater Shopping Centre in Dartford last week. Before that we had reports of high-street Game and Smyths stores reserving physical stock of the Xbox, which can't be purchased online.
It's a long shot, but it's worth popping into local shops to ask about the Xbox series X.
1627993609
The best TVs for gaming on Xbox series X
With all this focus on where to buy an Xbox series X, let's not overlook the thing you'll be plugging it into. Is your TV ready for Microsoft's next-generation console?
The Xbox series X can output at 8K resolution, though most games will only ever be running at a maximum of 4K. That's the highest resolution most reasonably priced TVs can reach.
Here's the cheat sheet to explain things – a pixel is the individual dot you see when you get right up close to the screen, and more pixels means a sharper image.
When we go sharper than this, the marketing folks start measuring by horizontal pixels (and rounding up?!) to make things sound more impressive.
If your TV only goes up to 1080p, you won't be getting the most out of your new Xbox series X. To help you upgrade your set without breaking the bank, we've pulled together a list of the best 4K TV deals for entertainment, movies and gaming.
Reach a new staggering level of detail, brighter skies and darker shadows with the best 4k TVs from Samsung, Song, LG, Panasonic and more
1627990069
Sign up to the IndyBest newsletter for more deals
Want even more shopping insights? Why not sign up to the IndyBest newsletter right now to access the best deals and round-ups of the week's must-have products, as chosen by our crack team of IndyBest experts.
Dropping into your inbox every Friday morning, the handy digest features items from our tried and tested reviews by experts in the field – helping you make the most informed choice with your hard-earned cash.
Make sure you don't miss out on our exclusive IndyBest email dropping into your inbox every Friday morning
1627986611
What about Argos Xbox stock?
(Microsoft)
Argos could restock as early as this afternoon.
It's been more than a month since the retailer had any stock of the Xbox series X, and the store tends to make new consoles available once every four weeks on average. That places Argos near the top of our list of retailers most likely to restock soon.
The best way to buy an Xbox series X from Argos is through the app and by adding the console to your wish list. You have better luck checking out by following the link on your wish list page rather than through the product page.
1627985053
Does Smyths have the Xbox series X in stock?
Online retailers are likely to restock the Xbox series X around the same time as Sony's next-gen console, so head to this Smyths Toys page to check for new availability. By bookmarking the search results page rather than the product page, you'll also catch any potential Xbox bundles that appear.
Check us out, just giving away our most precious and secret stock tracking tips for free.
Of course, we'll be dutifully monitoring retailers throughout the day to bring you live stock updates, so feel free to give your F5 key a rest.
1627983513
Is the Xbox series X in stock at John Lewis?
The Xbox series X is not in stock at John Lewis. Or anywhere for that matter.
The historic department store restocked the PlayStation 5 at around 7:15am this morning. That's 15 minutes later than usual, and spoils one of our most reliable pieces of stock tracking intel. Until now John Lewis was a 7am restocker, come rain or shine.
We're seeing PS5 and Xbox stock arriving in tandem now, so all eyes should be on John Lewis tomorrow morning at (or shortly after) 7am.
1627982555
When is the Xbox series X back in stock at Currys?
Let's take a closer look at the live stock situation at Currys PC World.
The retailer last had the Xbox series X in stock on 25 June, and before that was a reliable and regular stockist of Microsoft's next-generation console.
We spotted a small change to the product listing on the Currys website, which happened over the weekend and could indicate an imminent restock. The "sorry this item is out of stock" notice was replaced by a more alluring "email me when back in stock" button.
Does this mean that Currys is expecting another allocation of Xboxes soon? We think it might.
(Microsoft)
One thing's for certain though, the cheaper Xbox series S is currently in stock (£279, Currys.co.uk).
IndyBest product reviews are unbiased, independent advice you can trust. On some occasions, we earn revenue if you click the links and buy the products, but we never allow this to bias our coverage. The reviews are compiled through a mix of expert opinion and real-world testing.
Subscribe to Independent Premium to bookmark this article
Want to bookmark your favourite articles and stories to read or reference later? Start your Independent Premium subscription today.