Time for a baton change. Thanks Tom for a pacesetting lead off leg, and hello everybody from breezy Melbourne, Australia, on what is hopefully the final day of our latest Covid-related lockdown.
Time to train our focus again on the Tokyo Aquatics Centre where another gold rush awaits. Here's what's in store:
I'll do my best to keep up with the other action around the Games, notably powerhouses Australia and New Zealand colliding in the rugby sevens, the quarterfinals of the surfing, some hockey, and doubtless more besides. Feel free to drop me an email or a tweet (see details at the top of the page) if you think something particularly noteworthy requires a shout out.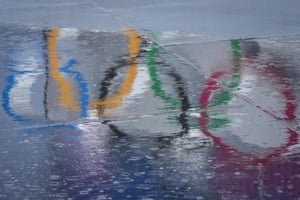 Nice day for it. Photograph: Ben Curtis/AP