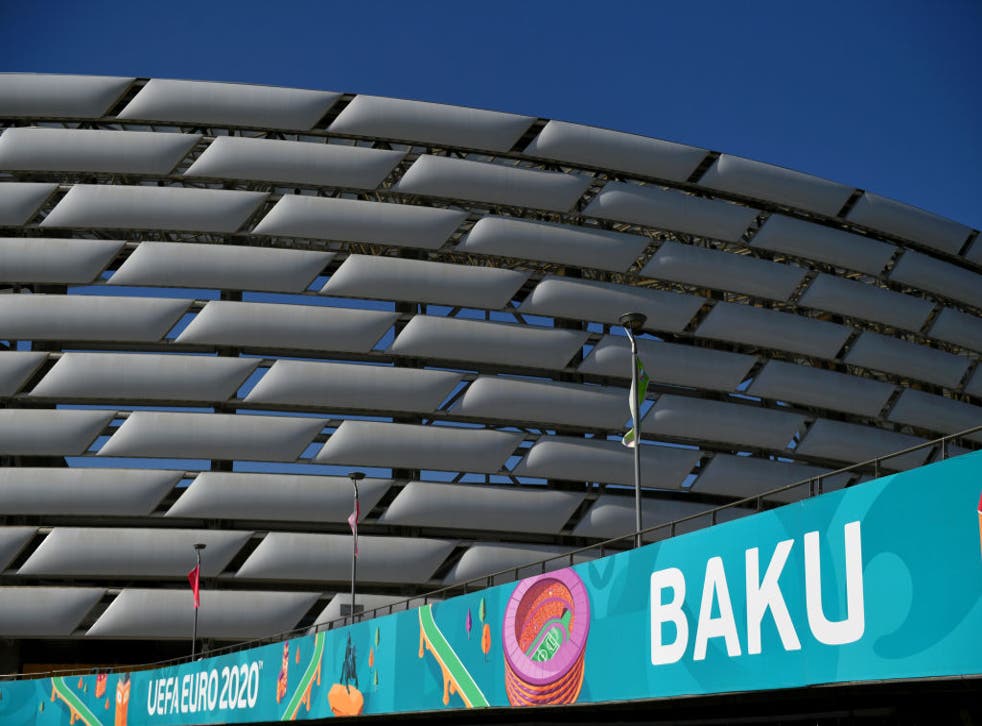 (Getty Images)
A win is the only possible outcome for both Switzerland and Turkey if they want their Euro 2020 adventures to continue, after dreadful starts made by both nations leaves them with just one point between them.
Switzerland felt they should have won their opening encounter with Wales, but an eventual 1-1 draw now proves rather problematic when combined with their heavy 3-0 loss to Italy in the second round of matches. Changes are likely to be made by the Swiss, with striker Haris Seferovic particularly dreadful and the three-man back line not really paying dividends, as it has left the team overrun in midfield and lacking runners in attack.
Victory here for the Swiss will not guarantee them a spot in the last 16 but will boost their chances; they'll be on four points but still with a negative goal difference unless they pick up a big win.
Turkey's chances of progression are even slimmer. Three points are becoming more unlikely by the day to be enough to reach the last 16 and when factoring in their goal difference of minus five, it's improbable that they will be one of the best four third-place finishers even if they do win this game.
A 3-0 defeat to Italy on the opening night of the tournament set the tone for Turkey's disappointing performances and they were well-beaten by Wales in their second match to leave the bottom of Group A heading into these final games.
Only a big improvement in performance level, a huge win and fortune in results going their way in other groups later in the week would see Turkey progressing in third place - while a victory for them would also guarantee Wales a top-two finish in the group.
Follow all the team news and match updates from Switzerland vs Turkey right here with an eye on what's going on in Rome between Italy and Wales.
1624198515
Third-place finish good enough?
All those last permutations are just to decide if Wales and Switzerland finish second or third of course, so both could still go through.
The four best third-place finishers from the six groups will proceed, and four points will surely be enough, whereas three almost certainly won't be, especially with a negative goal difference.
We simply won't know what's the minimum requirement, nor who each third-place team will be, until the week goes on.
The 24-team tournament is split into six groups of four meaning the rules for progression into the knockout phase aren't as simple as normal
1624198287
Wales' permutations to reach the last 16
Right, let's clear this up: how do Wales progress?
If they win, they finish top. If they draw, they finish second. Those options are set in stone. If they lose, it's a little more tricky...
A defeat is still good for second if Turkey beat Switzerland or if the two teams draw.
But if Switzerland beat Turkey then the Swiss and Welsh both finish on four points and head to head is used to separate the teams - which is of course also level as they drew 1-1.
After that, it's their goal difference in the group overall which matters. There is currently a five-goal swing in Wales' favour, so they can afford to lose 2-0, for example, if Switzerland only win by one or two goals.
If the Swiss win 3-0 and Wales lose 2-0 (4-1 and 3-1, etc), it's onto goals scored. If they are still somehow level it's wins - which would definitely be level, one apiece - and so it's onto disciplinary points.
Right now, Wales have three yellows, Switzerland have four. All very tight, so it's best Wales just beat Italy to be sure!
1624196652
Azzurri forwards impress at Euro 2020
Let's look at the Italy forward three for a moment: Lorenzo Insigne, Ciro Immobile and Domenico Berardi have starred at the Euros so far, with their movement and quick exchanges of passing leading to some of the most exciting and free-flowing moves on show.
They've also been creating and scoring goals - along with midfielder Manuel Locatelli - for fun as Italy hit six in their first two games.
Sassuolo star Berardi was a stand-out in the first game in Karl Matchett profiled the forward, who has been reportedly interesting several Premier League clubs after a brilliant season and, so far, a very impressive summer.
A second-half onslaught saw the Azzurri start with a win, with the Sassuolo forward central to much of their best work
1624196089
Bale keen for Wembley date
Gareth Bale can't be accused of not aiming high - he wants to beat Italy, top Group A and set up a Wembley clash for the Wales fans who have so far had to travel, or else watch from afar, to Baku. Today's game is in Rome, rather closer to home, but he wants more.
"It would be a fantastic result for us if we were to beat Italy," he said.
"Obviously we'd win the group and I guess have a slightly easier game going into the next round.
"For the Welsh fans to come and watch us is something we'd love to do. The aim for us is to win the group and then that game would be at Wembley, which would be great for Wales fans."
Despite missing from 12 yards in the last game, Bale remains keen to stay on spot-kick duties for the Welsh and won't hesitate to put his name forward next time.
"I'm happy to take penalties. I'm sure it's a decision the manager has to make. If I'm asked to step up again I have no problem taking another penalty."
1624195409
Wales' potential last-16 opponents
They are not quite there yet, but the odds are stacked heavily in Wales' favour now.
So who might they play in the last 16? It's far from clear cut at this stage because so many groups are still wide open, with Group A a fine example - will Switzerland seal third, or push Wales down? Will three points be enough, or is four to be the minimum requirement?
That said, Jack Rathborn has made a fine effort to lay out the land for Wales fans, depending on whether they finish first, second or third and make it through to the knock-out phase.
Group winners, runners-up and the four best third-place teams qualify for the round of 16
1624194048
Impressive Italy put forward their case
Of all the pre-tournament favourites, it is unquestionably Italy who have impressed the most so far.
The Azzurri have won both games 3-0, their forwards have combined in excellent fashion, the midfield has been rock solid, brilliant in possession and contributing to goalscoring - and the defence has been typically Italian.
They are now unbeaten in 29 matches in all competitions since October 2018 and their last 10 games have yielded 10 victories and not a single goal conceded - an extraordinary run of form.
Changes might be forthcoming today as Mancini ponders rotating the line-up, ahead of the high-pressure, no-margin-for-error scenario of the knock-out stage.
1624193822
Wales face Italy in final Group A fixture
The Group stage of Euro 2020 begins to come to a close this week, with the final round of games taking place from today. As usual, the last games in each group take place at the same time as each other, which means Italy face Wales while Switzerland are playing Turkey.
Right here, the focus will be on Rob Page's men against Roberto Mancini's much-fancied Italians, while the Independent will also have a separate live blog running for the game between the third- and fourth-placed teams, so you won't miss a thing from either game.
The equation is pretty simple for Wales: Win, and they top the group. Draw, and second is theirs and a last-16 spot is guaranteed.
It gets a little more tricky and might become a game of wait-and-see if they lose, but we'll get into the permutations in more detail shortly - but the Dragons have shown the fighting spirit and ability to score in their previous two matches which might just mean they can sneak a point again here against the Azzurri and not need to worry about what other teams do.
Subscribe to Independent Premium to bookmark this article
Want to bookmark your favourite articles and stories to read or reference later? Start your Independent Premium subscription today.