Independent PremiumEditor's letters
A decade ago, Egypt's uprising erupted and captivated the world, writes Bel Trew. The question for international newsrooms has been, how do you aptly, honestly and helpfully mark this milestone?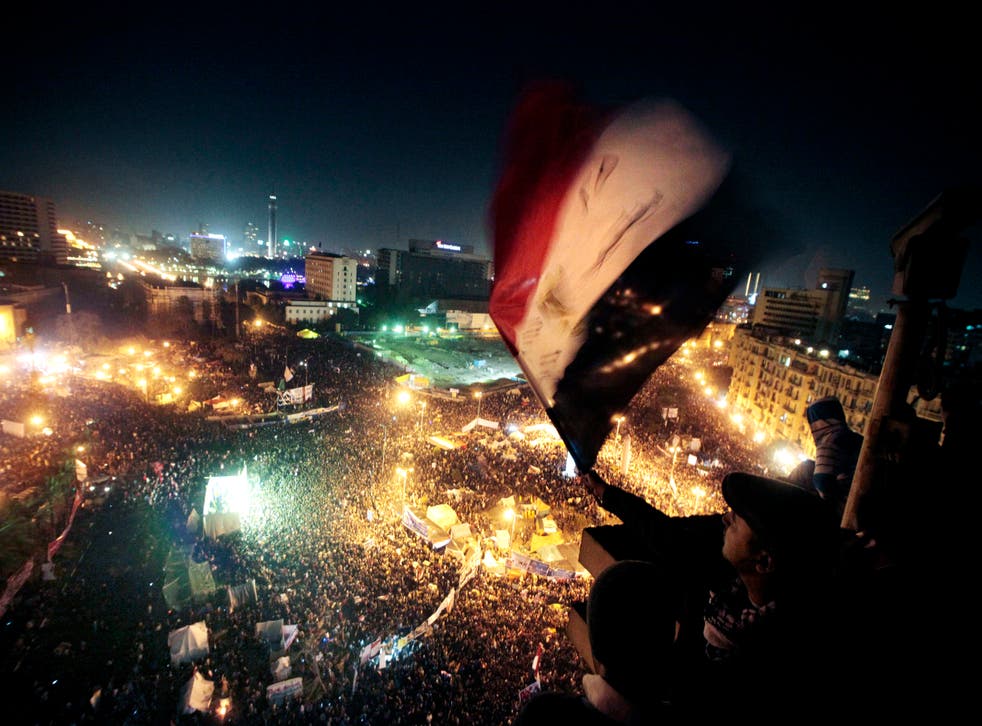 People mark the first anniversary of the popular uprising in Tahrir Square, Cairo
(AP)
T
his week, one of the bravest people I know gave me a compelling answer to that question, why become a journalist?
In 2013, Hossam Bahgat decided to transition from directing one of Egypt's leading rights groups to becoming a reporter as the country morphed into one of the most oppressive media environments in the world.
He said he felt that as a journalist he could combat the growing war over narrative and on memory.
More about
Subscribe to Independent Premium to bookmark this article
Want to bookmark your favourite articles and stories to read or reference later? Start your Independent Premium subscription today.