I'm a Celebrity… Get Me Out Of Here! is finally back, with a whole new cast of stars that you may or may not have heard of.
This year's line-up is as varied as ever, ranging from champion athletes to award-winning presenters and professional dancers. But which contestant is making the big bucks?
Below is a run-down of 2020's contestants, ranked by their reported net worths.
Giovanna Fletcher: £5 million
The 35-year-old comes out on top of this years' contestants, boasting a net-worth of £5m, according to Networthlist.org. As well as being a best-selling author, Fletcher is perhaps best known as the presenter of the Happy Mum, Happy Baby podcast, a show which earlier this year featured Kate Middleton's first ever podcast interview. Fletcher is married to her childhood sweetheart, McFly's Tom Fletcher, and the pair have three sons.
Russell Watson: £4 million
New campmate Watson is a big name on the stage. The tenor, 53, rose to fame in 1999 after singing at the Rugby League Challenge Cup final and the Uefa Champions League final and has gone on to release 13 studio albums. According to Capital FM, the singer has a total net worth of £4m.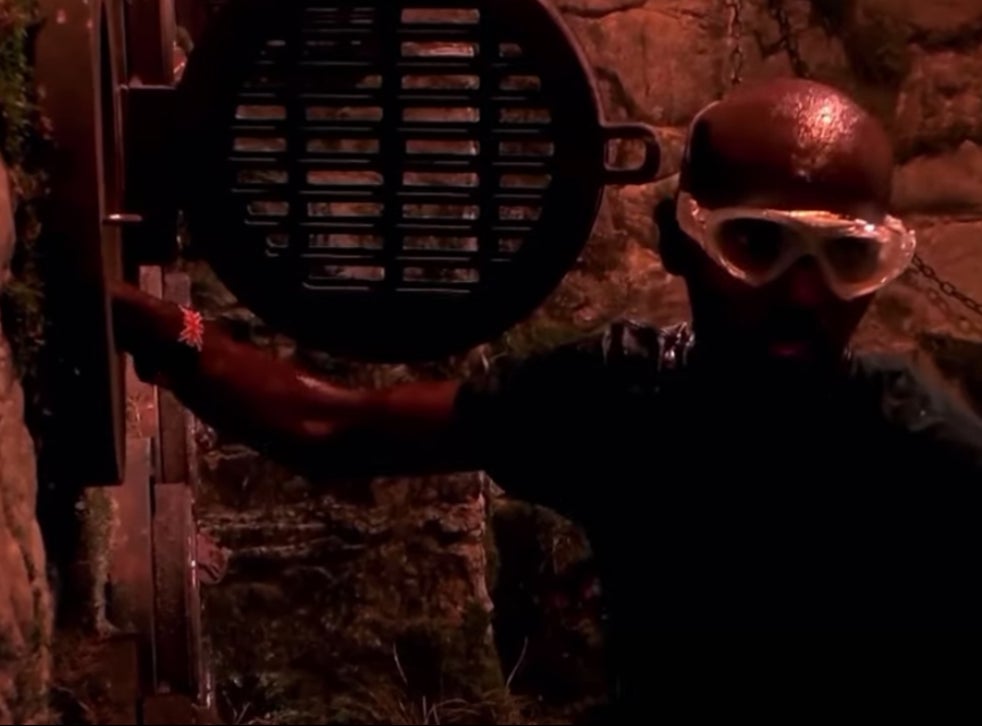 Mo Farah takes part in a gruelling challenge on I'm a Celebrity
(ITV)
Sir Mo Farah: £3.8 million
As reported by Celebrity Net Worth, the renowned runner ranks highly with a net worth of close to £4m. It is unsurprising given that at the age of 37, Farah is the most decorated track and field athlete in Olympic history.
Victoria Derbyshire: £3 million
According to Marriedbiography.com, the award-winning journalist – who hosted her self-titled current affairs programme on BBC Two from April 2015 to March 2020 – is worth an impressive £3m.
Kay is best known as the long-standing presenter of All Star Family Fortunes from 2006 to 2015. His time in the spotlight has earned him a reported net worth of £2m, according to Heart.co.uk.
Ruthie Henshall: £500,000
Another latecomer to the camp, West End performer Henshall has been nominated for five Olivier Awards throughout her career. As well as accolades, the stage star also reportedly boasts an estimated net worth of £500,000, Capital FM reports.
Jordan North, AJ Pritchard, Victoria Derbyshire and Vernon Kay on I'm a Celebrity
(ITV)
The professional dancer has a networth of £400,000, according to Heart.co.uk. Pritchard, who made his TV debut back in 2013 after he reached the semi-final on Britain's Got Talent, has since become a staple on British reality television.
The EastEnders star – who famously portrayed Alfie Moon on the hit soap – has spoken candidly about his financial struggles in the past. Richie revealed that he agreed to appear on I'm a Celeb after the actor was left "skint" due to the pandemic. As reported by Heart.co.uk, the actor has an estimated net worth of £150,000.
Arnold is reportedly worth anywhere between £1m – £5m. However, the numbers are still "under review" by most net worth databases. The 26-year-old, who was awarded an MBE in 2017 for services to field athletics, became the youngest ever field athlete to compete in the Paralympics or Olympics in 2008 aged 14.
Callard is best known for her time on Coronation Street
(Rex Features)
There are few reports on North's estimated net worth. The BBC Radio 1 presenter has quickly become a crowd favourite this season with both fans and campmates. North was voted to be the first camp leader of this year's I'm a Celeb.
Beverley Callard: Unknown
It remains unclear how much Callard is worth, however, according to Heart.co.uk the actor could have earned up to £200,00 a year starring in Coronation Street. Callard began her stint as Liz McDonald on the soap in 1989. She left the series last year to pursue other projects, having also taken a break in 2016 to deal with clinical depression. Her final Coronation Street scenes will air in 2021. The 63-year-old is thought to have been paid £125,000 for appearing on I'm a Celeb.