I'm a Celebrity… Get me Out Of Here! viewers have branded Wednesday (25 November) night's Bushtucker trial one of the worst in the show's 20 season history.
EastEnders stars Shane Richie and Jessica Plummer were voted to take part in the recent Wicked Waterworks trial, which was centred around a series of disgusting drinks.
Each contestant had to drink six concoctions made from bugs, fermented eggs and animal parts, with Richie given one drink made of blended pig's vagina.
The drinks unsurprisingly proved to be too much for the pair, who found themselves retching and spitting the remnants over hosts Ant and Dec, with Plummer having to vomit at the end of the task.
"The one thing you've got to remember is this: it's TV gold," Ant McPartlin reassuringly told the campmates.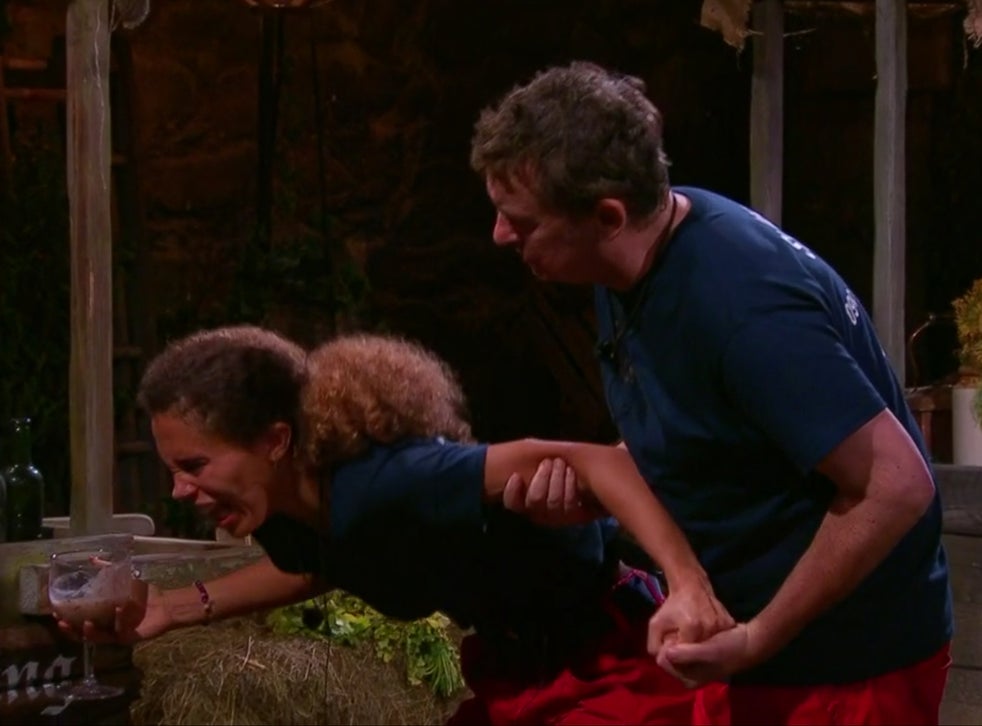 The pair managed to collect all 12 stars
(ITV)
However, viewers at home were left horrified by the trial, declaring it the "worst ever" to appear on the show.
Read more: Where is I'm a Celebrity 2020 filmed?
"Right this is the worst trial I've ever seen on I'm a celebrity I'm actually having to look away," one viewer wrote.
"That is the worst trial I have ever seen I would rather DIE," another commented.
However, many agreed with Ant and Dec that the scene was hilarious, with one viewer writing: "OMG THESE REACTIONS ARE KILLING ME!!! CAN WE JUST HAVE ALL THE TRIALS WITH JESS AND SHANE DRINKING?"
"This is hands down one of the best trials I've ever seen, 10/10 facial expressions from all 4 of them," another viewer commented.
Of Richie and Plummer's friendship, one viewer joked: "Shane looks like the friend to hold your hair back when you're throwing up after a night out."
I'm a Celebrity… Get Me Out Of Here! airs nightly at 9pm on ITV.