The first doses of the Pfizer/BioNTech vaccine are thought to have arrived in the UK, shortly after the regulator said it could be rolled out.
The first jabs will be administered by the NHS on Tuesday, according to Chris Hopson, the chief executive of NHS Providers.
Of the 40 million shots of the Pfizer vaccine ordered by the British government, 800,000 are expected to reach the UK by next week.
The Medicines and Healthcare products Regulatory Agency (MHRA) defended the speed of its approval decision, saying it had "rigorously assessed the data in the shortest time possible, without compromising the thoroughness of our review".
It comes as infection rates dropped across all regions of England except in the North East, according to new data.
You can follow how Friday's coronavirus news developed by browsing the blog below, which is now finished.
1607068381
Morning, and welcome to The Independent's rolling coronavirus coverage.
1607068580
Dr Anthony Fauci, the US' top infectious disease expert, has apologised for suggesting that the UK rushed through its approval of the Pfizer/BioNTech vaccine.
He told the BBC: "There really has been a misunderstanding and for that I am sorry and I apologise for that.
"I do have great faith in both the scientific community and regulatory community in the UK."
My colleagues Matt Mathers and Zoe Tidman have the details: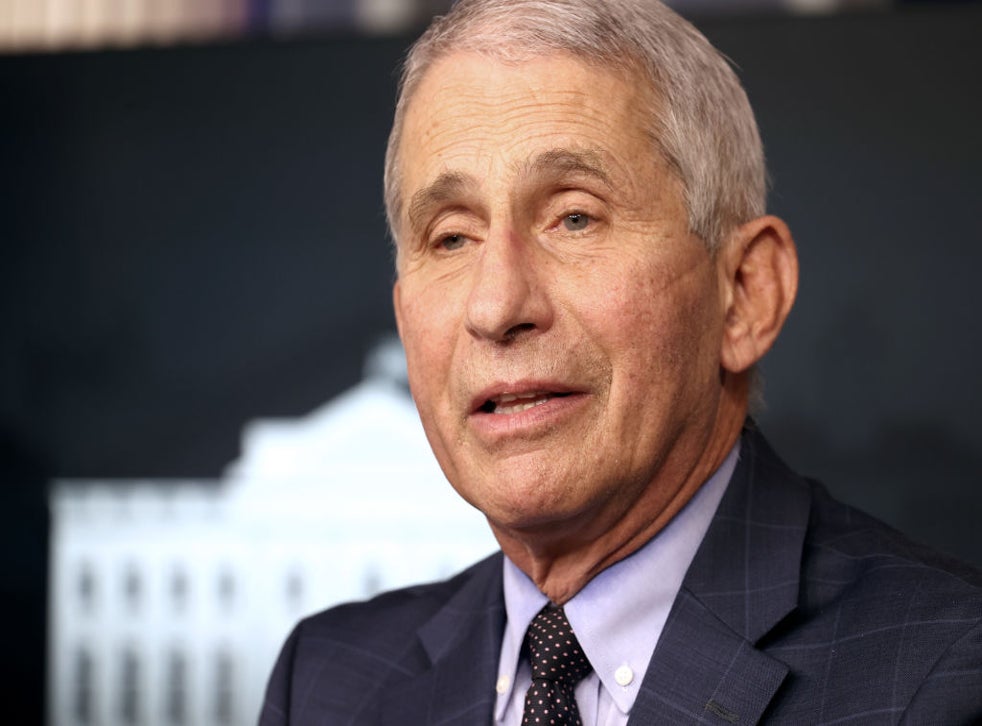 Top infectious diseases expert claims FDA is doing it the 'correct way'
1607069472
UK regulator defends Pfizer vaccine rollout
The UK's medicine regulator has defended the speed of its decision to approve the Pfizer jab, saying it did not compromise on safety.
The Medicine and Healthcare products Regulatory Agency (MHRA) said: "We have rigorously assessed the data in the shortest time possible, without compromising the thoroughness of our review."
The agency added that it began to review vaccine data at the start of October.
1607070260
Biden vows to take coronavirus vaccine in public
The US president-elect Joe Biden has promised to receive his Covid-19 vaccination in public to reassure the American people about its safety.
America has not yet given regulatory approval to any vaccine, so Mr Biden's vow will have to remain just that for the time being.
1607071032
South Korea sees highest rise in Covid cases in 9 months
Authorities in South Korea have expressed concern about a spike in coronavirus cases, after reporting 629 new infections, the highest daily increase since early March.
Prime minister Chung Sye-kyun told a government meeting that transmission in Seoul "seems to be uncontainable", as the health ministry called on the public to observe a "special virus protection period" from 7 December to 3 January.
"Please hold online celebrations especially for Christmas, religious events and New Year sunrise festivals if possible, and we urge you to not host any parties or events at hotels," said one health official.
1607072011
NHS to start vaccinations on Tuesday
Doses of the Pfizer vaccine will be given to high priority groups from Tuesday, the chief executive of NHS Providers has said.
Appearing on BBC Breakfast, Chris Hopson described the vaccination rollout as a "marathon…not a sprint".
"We're looking forward to the race starting on Tuesday," he added.
1607072973
German minister calls for extra restrictions in worst-affected areas
German health minister Jens Spahn has said that further Covid-19 measures should be introduced in areas of the country with the highest transmission rates.
"Where there are higher numbers of infections in Germany, in my opinion there is a need for additional measures to reduce the number of contacts beyond what has been agreed," he told the broadcaster ZDF.
As of Friday, Germany has reported 1,130,238 Covid-19 cases and 18,034 deaths from the virus.
1607074256
Alcohol ban to come into effect in Wales
Wales will ban pubs, restaurants and cafes from serving alcohol from 6pm on Friday in a bid to stem the spread of coronavirus.
Welsh health minister Vaughan Gething said the move was necessary, with 20 out of the country's 22 local authority areas reporting an increase in Covid-19 cases on Thursday.
A £340 million package will be made available for the hospitality sector, he added.
Mr Gething acknowledged that the decision would have a "really significant impact" on the businesses affected but said the Welsh government had to act "to keep Wales safe and to keep people alive".
1607075668
Cyber security director says 'we are as protected as we can be' against hacking threat to vaccine supply chain
A director at the National Cyber Security Centre has said it is doing all it can to ensure vaccine delivery is not affected by cyber attacks.
Speaking to the BBC on Friday, Dr Levy said the threat "had changed during the course of the pandemic and the community has evolved its defences to try and make sure we are as protected as we can be".
Tech giant sounds alarm over phishing campaign – as Interpol warns of criminal gangs' efforts to get their hands on vaccines
1607076927
England's wellbeing in decline, warns report
England's wellbeing is in "freefall", according to a report into the nation's happiness levels.
This study comes as part of the Carnegie UK Trust's Gross Domestic Wellbeing (GDWe) index, which measures whether life is improving by tracking 10 different areas including relationships and the environment.
Jennifer Wallace, head of policy at the Carnegie UK Trust, said GDWE was declining before the pandemic, so "it is likely to be in freefall now".
Ms Wallace called on the government to tackle inequalities across the country.
Here's my colleague Adam Forrest with the details:
Study measuring mental health and quality of life hailed as 'new way of thinking'
More about
Subscribe to Independent Premium to bookmark this article
Want to bookmark your favourite articles and stories to read or reference later? Start your Independent Premium subscription today.