UK Covid-19 vaccinations: Latest figures
The care watchdog has criticised "unacceptable" blanket bans on care home visits which contradict government guidance that labels such visits as "vital".
The Care Quality Commission (CQC) said it intervened after becoming aware such bans were in place and advised providers not to wait until the vaccination programme is complete before allowing loved ones to visit relatives in care homes.
It comes as the UK's Covid-19 alert level was lowered from five to four after the four chief medical officers agreed that the risk of the NHS being overwhelmed within 21 days had "receded".
Meanwhile, education secretary Gavin Williamson has promised that "no algorithm" will be used for grades this summer following last year's exam results fiasco.
Mr Williamson said the judgement of teachers would be relied upon and any changes to grades would be made by "human intervention" as he set out plans to provide qualifications for students this summer.
1614239013
Hello and welcome to The Independent's live coverage of the coronavirus pandemic today.
1614239879
More power for teachers to decide exam results in attempt to avoid further chaos
Teachers are to be given more power to decide A-level and GCSE results this year as part of efforts to avoid another summer of exam chaos due to disruption caused by the coronavirus pandemic.
Education secretary Gavin Williamson has said the plan is the "fairest possible system" for students but experts have warned there is a "significant risk" of unequal results being given out.
Our reporters, Kate Devlin and Zoe Tidman, have the full story below: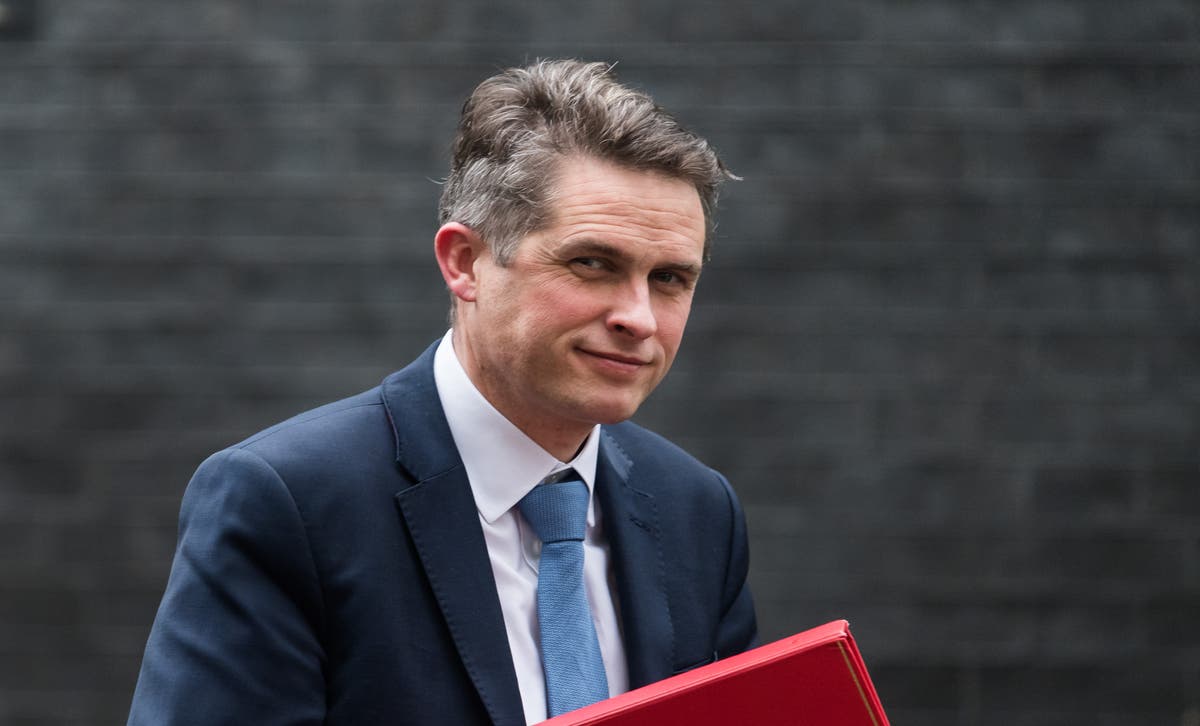 Externally set 'mini-tests' will also be optional, ministers announce
1614240616
Face masks may not be necessary in summer, deputy chief medical officer says
People in the UK may not have to wear face masks during the summer months, but they might be needed again in the autumn and winter, according to England's deputy chief medical officer.
Dr Jenny Harries told reporters on Wednesday that the warmer months were a "generally much safer period", with less need for interventions on socialising, raising hopes that face masks could be removed along with other restrictions on 21 June.
Our reporter, Kate Ng, has the full story below:
Jenny Harries tells Downing Street briefing people may 'not need to be wearing masks all that time' during summer months
1614241255
'Significant risk' of schools taking vastly different approaches to grades, expert says
A senior educator has warned there is a "significant risk" that schools will take vastly different approaches to grading in teacher-assessed A-levels and GCSEs, potentially leading to a spike in appeals from students.
Natalie Perera, chief executive of the Education Policy Institute (Epi) think-tank, said: "Without timely and detailed guidance for schools on how this year's grades should be benchmarked against previous years, and with classroom assessments only being optional, there is a significant risk that schools will take very different approaches to grading.
"This could result in large numbers of pupils appealing their grades this year or extremely high grade inflation, which could be of little value to colleges, universities, employers and young people themselves."
However, Paul Whiteman, general secretary of the school leaders' union Naht, said the plans "appear to chart a path which avoids the awful chaos of last year".
"This set of decisions is, however, only the starting point. It is now down to the awarding bodies to provide the detail which schools and colleges need to implement the process," Mr Whiteman added.
1614242272
Exams remain 'fairest' way to test pupils but not possible this year, minister says
Schools minister Nick Gibb has said that exams remain the "fairest" way of evaluating pupil grades but coronavirus disruption means that they are not possible this year.
"Of course exams are the fairest and best system for judging attainment," Mr Gibb told Sky News.
"But we can't have exams this year because of the pandemic and because of the disruption that many students have faced up and down the country.
"It wouldn't be fair to hold exams this year and we trust the professionals - teachers are the people who know their students best and we do trust their professionalism."
He added that he was confident that the "quality assurances" in place, both at school and exam board level, would result in fair results.
1614242757
Minister insists teachers will need to show evidence for grades
Schools minister Nick Gibb has insisted that teachers will need to show evidence for the grades they give as part of checks against grade inflation.
"Teachers will be required to produce the evidence and the second layer of quality assurance is checking by the exam boards," Mr Gibb told BBC Breakfast.
"So if the grades when they are submitted, if in a particular school they look very out of line with the achievements of that school in the past, that will be a signal for the exam board to pay extra attention, maybe pay a visit to that school to make sure that the evidence the teacher has collected to justify that grade really does justify that grade."
1614243180
Moderna creates vaccine to specifically target South Africa variant
Moderna has produced a vaccine that works specifically against the South Africa variant of coronavirus, with trials due to start in the US.
Scientists have been looking at ways of combating new variants of the virus, with a view to potentially offering booster shots later this year.
Moderna is considering whether an additional booster shot targeting the South Africa variant could be given to people, and is working on a combined jab that mixes its current vaccine with the new one.
The UK has ordered 17 million doses of Moderna's original vaccine, with delivery expected from the spring.
Doses of the latest shot to tackle the South Africa variant have been shipped to the US National Institutes of Health to prepare for a clinical trial, Moderna said in a statement.
1614243760
Two doses of Pfizer vaccine produce high number of antibodies, study shows
A new study has suggested that people of all ages who receive two doses of the Pfizer vaccine produce high numbers of antibodies.
Data indicated that 87.9 per cent of people over the age of 80 tested positive for antibodies after two doses of the Pfizer/BioNTech vaccine - rising to 95.5 per cent for those under the age of 60 and 100 per cent in those aged under 30.
Our reporter, Kate Ng, has the full story below:
Despite antibody positivity falling off with age, researchers find 'very good response' with two doses of vaccine
1614244403
A former chief examiner has accused the government of shifting the responsibility for managing exam grades this year to teachers without adequate training.
"I think the government are just washing their hands of the whole thing, just putting it in the hands of teachers and expecting the teachers, with no training, to get on with this and accept they'll take all the flack from parents…" John Nield told Sky News.
1614244991
Transport secretary Grant Shapps becomes first minister to receive Covid vaccine
Transport secretary Grant Shapps has become the first Cabinet minister to receive the coronavirus vaccine after revealing that cancer treatment he received in the late 90s made him eligible for the jab.
The 52-year-old minister underwent chemotherapy and radiotherapy after being diagnosed with Hodgkin's lymphoma, a rare cancer which affects part of the immune system, in 1997.
Our reporter, Joanna Taylor, has the full story below:
Transport secretary revealed cancer treatment he received in 1990s made him eligible for jab