People enjoying the warm weather in Potters Fields Park, London.
A second lockdown might be needed "sooner rather than later" to curb a second wave of coronavirus in the UK, an expert has warned.
1600502083
Good morning and welcome to today's live blog. We'll be bringing you rolling updates and the latest statistics on the Covid-19 pandemic from around the globe.
1600502252
Second UK wave has arrived
Boris Johnson has confirmed national lockdown measures may be needed to deal with an "inevitable" second wave of coronavirus, as new figures showed infections could be doubling in the UK as fast as every seven days.
New restrictions come into force on Tuesday across large areas of northwest England, the Midlands and West Yorkshire, bringing the total under some form of local lockdown to around 13.5 million people - more than one in five of the UK's population.
And scientists from the government's Sage advisory group are proposing a two-week "circuit break" effort to damp down the fast-spreading infection by shutting bars and restaurants and limiting movements nationwide, timed for the half-term period at the end of October to avoid excessive disruption to schools.
Political editor Andrew Woodcock has more details: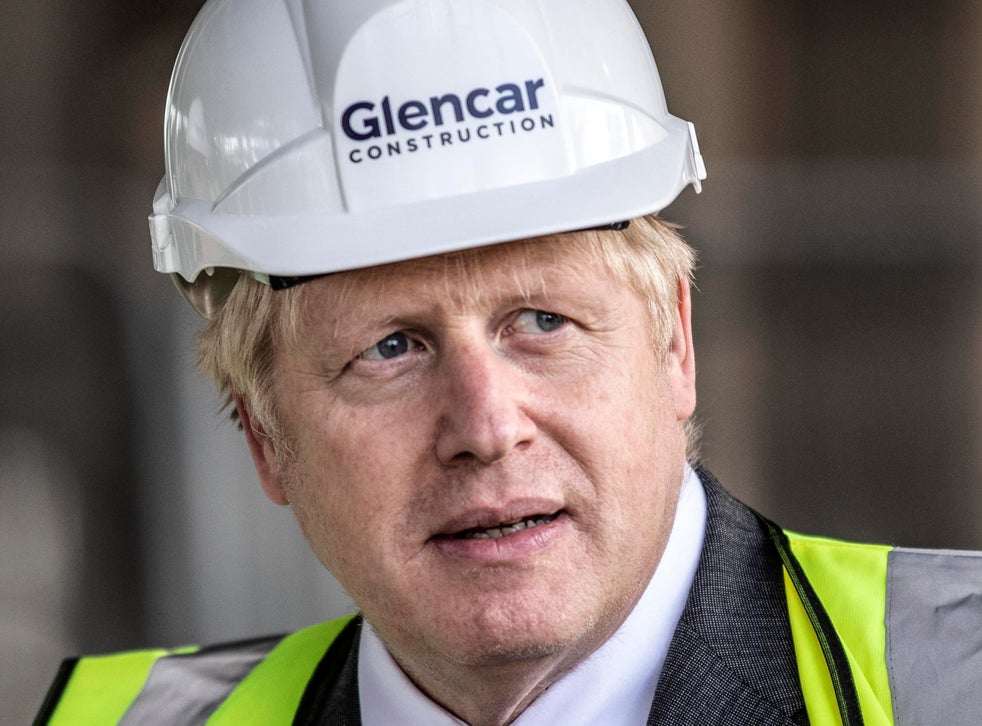 PM says he wants to avoid second lockdown but ministers keeping 'everything under review'
1600502356
London local lockdown 'increasingly likely'
London mayor Sadiq Khan has said local lockdown restrictions are "increasingly likely" in the capital because of rising coronavirus cases.
Mr Khan admitted he was "extremely concerned" about the speed Covid-19 was spreading in the capital and suggested flaws in the testing system was making the situation worse.
He added that government and health officials will consider whether to impose similar measures to those applied in other parts of the UK.
Mayor considering extra measures imposed in other parts of the UK
1600503430
NHS hospitals banned from testing staff and patients
NHS hospitals have been banned from launching their own coronavirus testing for staff and patients who have symptoms – despite a nationwide shortage in tests.
Leaked NHS documents, passed to The Independent, show the Department of Health and Social Care (DHSC) has now capped funding for Covid-19 testing in the health service, even though the lack of tests has left hospital doctors, nurses, teachers and other key workers forced to stay at home.
The diktat warned hospitals that, if they did choose to go ahead, the six figure costs would have to come from their own budgets.
Our health correspondent Shaun Lintern has this exclusive report:
Exclusive: NHS told not to use labs unless testing tsar has approved funding despite widespread shortage
1600521944
Tourist who broke rules 'partly responsible for Bolton surge'
A holidaymaker who did not self-isolate after returning to Bolton was reportedly partly responsible for the area's "extreme spike" in coronavirus cases.
Speaking on BBC Radio 4's Today programme, Bolton Council leader David Greenhalgh said the area's high rate had been linked back to pubs in the town and a "cohort of people" who refused to follow guidance.
The Conservative councillor said: "We had somebody who did not adhere to quarantine, did not stay the 14 days, literally went on a pub crawl with a number of mates.
"From that incident which took place over a weekend - (they) visited a number of premises - led to a large number of individual transmissions from that one person which you can imagine then is like holding back the tide because he then became symptomatic two days after they had all gone on this pub crawl.
"He was positive-tested the following day. That is four or five days where all the people he was in contact with have been going about their normal day-to-day business."
Earlier this month a 23-year-old man from Bolton was fined £1,000 for failing to self-isolate after returning from a holiday in Ibiza and hosting a house party.
It is not known whether the individual mentioned by Mr Greenhalgh was fined for breaching regulations.
1600505408
Poland reports record daily coronavirus cases
Poland has reported 1,002 new coronavirus cases, marking the country's highest daily increase since the pandemic began.
The new record, reported by the Health Ministry's Twitter account, comes days after the authorities tightened conditions under which doctors must send patients for testing.
Critics say the new rules may limit the number of people going for tests.
1600506492
Tighter restrictions needed 'sooner rather than later'
Professor Neil Ferguson has warned new coronavirus restrictions will be needed "sooner rather than later" to prevent the disease surging again.
Prof Ferguson - whose modelling led to the government ordering the lockdown in March - said the country was facing a "perfect storm" following the easing of controls over the summer.
He told BBC Radio 4's Today programme: "Right now, we are at about the levels of infection we were seeing in this country in late February.
"If we leave it another two to four weeks we will be back at levels we were seeing more like mid-March. That's clearly going to cause deaths because people will be hospitalised.
"I think some additional measures are likely to be needed sooner rather than later."
He added: "We have in some sense a perfect storm right now of people, as they have been told to, getting back to normal - schools reopening, a surge in cases so therefore the testing system is under strain.
"So unfortunately we do have to roll the relaxation of measures back a little bit and get contacts down in the population."
1600507111
Police mount extra patrols over sunny weekend
Police are mounting extra patrols to enforce new coronavirus restrictions over the weekend amid an increase in infections.
Senior officers urged the public to remember the pandemic remains a "real and deadly threat" during a spell of warm and sunny weather for much of the country.
The Metropolitan Police said it would be deploying patrols across London to enforce the "rule of six", which came into effect on Monday in England.
Home affairs correspondent Lizzie Dearden has more details:
Public urged to remember coronavirus remains 'real and deadly threat'
1600508235
Poll: Most Brits believe second wave has already begun
A YouGov poll has revealed the majority of people believe a second wave of coronavirus has already begun in the UK.
Out of the 3,576 people who responded to the survey, 57 per cent said they thought a second wave was already here, while 27 per cent said they believed a second wave would happen but had not yet begun.
A further 7 per cent did not believe a second wave would ever happen and 9 per cent said they did not know.
1600522030
Coronavirus restrictions needed 'sooner rather than later'
One of the architects of lockdown has warned new coronavirus restrictions will be needed "sooner rather than later" to prevent the disease surging again, Kate Devlin reports.
Professor Neil Ferguson, from Imperial College London, said the UK was facing a "perfect storm" after controls eased over the summer.
Amid warnings UK could need a two week 'circuit break'