<p>A</p>
Rishi Sunak has announced that the "economic emergency" caused by the pandemic has only just started, while a no-deal Brexit would make the blow even worse, according to the Office for Budget Responsibility (OBR).
The official forecaster warns that unemployment levels could reach 8 per cent, rather than the 7.5 per cent it currently predicts, if the UK does not reach a free trade deal with the EU.
The OBR also said that 2 per cent could be knocked off GDP growth without an agreement.
Among the major announcements in Wednesday's spending review, Mr Sunak said that some public-sector workers would have their salaries frozen next year and that the overseas aid budget would be cut to 0.5 per cent of national income, a decision that was met with protest from the opposition benches.
The cut to the foreign aid budget led to the resignation of Baroness Suggs, a Foreign Office minister.
"I believe it is fundamentally wrong to abandon our commitment to spend 0.7% of gross national income on development. This promise should be kept in the tough times as well as the good," she wrote in her resignation letter to the prime minister.
1606333203
Sunak 'leaves Labour little space for attack'
The chancellor's spending promises put the opposition in a difficult situation, argues John Rentoul: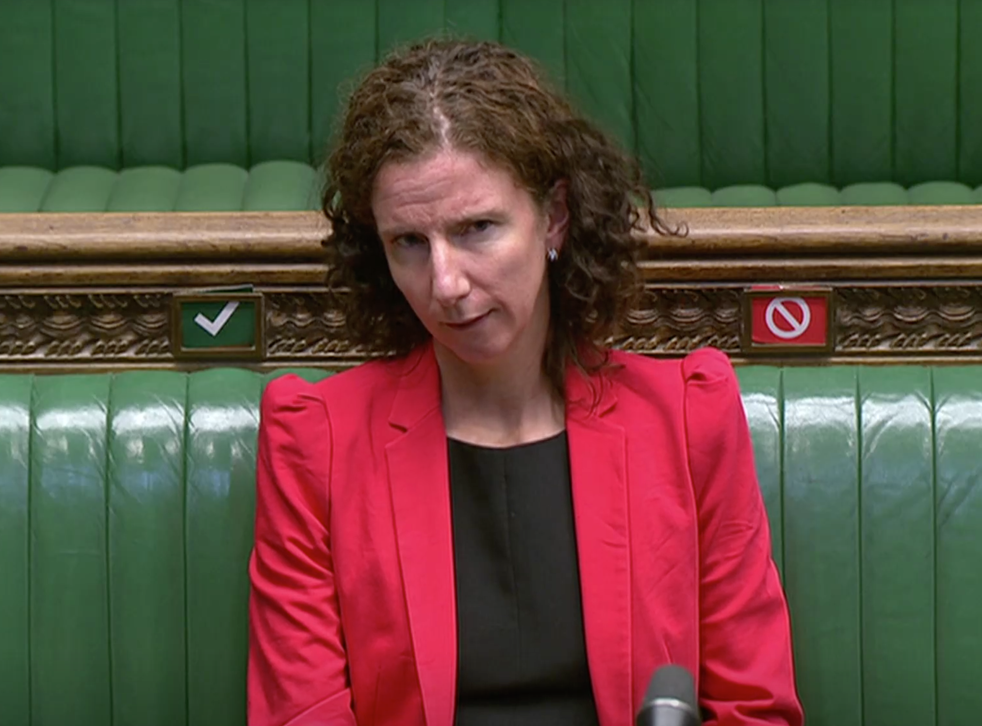 By exempting lower-paid workers from the public sector pay freeze, the chancellor has taken some of the sting out of Labour's opposition, writes John Rentoul
1606332084
Where was the Brexit excitement?
Our sketch-writer Tom Peck is confused about why the chancellor failed to mention the sunlit uplands of Brexit:
You would think, given the great unforeseen hardships thanks to Covid-19, that now would be the time to big up the great opportunities that are about to begin. Not a dicky bird, though
1606330824
Sunak accused of 'divide and rule' with public-sector pay freeze
Unions have claimed the chancellor's "attempt to divide and rule will put him on a direct collision course with public service workers". Jon Stone and Adam Forrest report:
Chancellor sparks backlash as he tries to justify freeze on basis private sector is also suffering
1606329624
Cutting aid budget bad for climate, says Greenpeace
Greenpeace has warned the cut in foreign aid will be bad for tackling the climate crisis.
The charity's UK head of politics, Rebecca Newsom, said: "It will hinder poorer countries' ability to tackle and adapt to the climate emergency, and sour the UK's diplomatic relationships in the run-up to the crucial Glasgow climate conference next year."
Foreign secretary Dominic Raab is expected to make a Commons statement on Thursday setting out how the reduced aid budget will be used.
Whitehall sources insisted that by exercising rigorous control over the budget, now within the Foreign Office after DfID was scrapped, the Government will be able to deliver more with less.
1606328314
Biodiversity overlooked by Sunak, say green experts
Conservationists say they are disappointed the spending review did not include money to tackle invasive species, a leading cause of biodiversity loss.
1606327048
Lack of benefit statement 'agonising'
Millions of families on Universal Credit are facing "agonising uncertainty" after the spending review did not address calls for benefit increases to be extended, charities have warned.
Since April, Universal Credit claimants were given a £20-a-week boost in response to the coronavirus pandemic. The temporary measure is due to end next April, with charities calling on the government to extend and even make permanent the welfare increase.
But Rishi Sunak did not address these calls, prompting disbelief from the shadow work and pensions secretary Jonathan Reynolds.
Stephen Timms , Labour chairman of the Work and Pensions Committee, said: "Millions of people on Universal Credit are now facing the Christmas period in agonising uncertainty, not knowing whether the government will cut their income by £20 a week next April."
1606326264
Key spending review points at a glance
From the public-sector pay freeze to a record budget deficit, Jon Stone summarises today's headlines from the spending review:
The chancellor's policies and updates at a glance
1606326065
UK borrowing leaps nearly seven-fold
This chart from Statista depicts how the pandemic has forced up the nation's borrowing, which is forecast to rise nearly seven-fold. Mr Sunak said the UK was predicted to have the highest recorded level of borrowing in peacetime history.
(Statista )
1606323429
Sunak earmarks £55 billion to help fight coronavirus and pay for vaccines
The Treasury has set aside a £55 billion fighting fund for the pandemic, including £6 billion for new vaccines, writes our health correspondent Shaun Lintern:
Treasury sets out plan to spend billions fighting virus and investing in NHS but social care gets just £300 million from Treasury
1606319999
Conservative MP says she is 'ashamed' by foreign aid spending cut
A former Tory Foreign Office minister has said she is ashamed by the government's decision to reduce the UK's aid budget, a move that breaches the Conservative's manifesto.
After the decision was announced on Wednesday afternoon, Harriet Baldwin told MPs: "I personally feel ashamed that the manifesto pledge we are breaking today is our promise to the world's poorest."
Tom Tugendhat, a Tory MP who serves as chairman of the Commons Foreign, Commonwealth and Development Affairs Select Committee, was more circumspect in his criticism.
"At a time when aid has never been more needed in extending the perimeter of our public health to countries where otherwise the Covid crisis would run wild surely this is not exactly the right moment to reducing those defences," he said.