Today's daily politics briefing
Trust in Boris Johnson's government to "do the right thing" has tumbled from 60 per cent at the height of the first coronavirus lockdown to just 44 per cent now, according to a new survey.
Analysis by Edelman's found "the integrity of the United Kingdom may now be under threat", with voters expressing more trust in the leaders of devolved administrations than in Downing Street.
It come as an influential cross-party committee of MPs warned chancellor Rishi Sunak that his upcoming Budget is not the time for tax increases. Labour has called on Mr Sunak not to bring in a "triple hammer blow" of tax rises, welfare cuts or freezes on public sector pay.
1614589495
New variant reveals 'holes' in border plan, says Labour
The week begins with a slight sense of panic over the new Covid "variant of concern" – first detected in Brazil and known as P1 – found in the UK.
There are three cases in England and three in Scotland. Officials are following up with passengers on a Swiss Air flight from Sao Paulo, while testing has been ramped up in South Gloucestershire, where the first two cases were detected.
But one of those who tested positive for P1 in England has still to be tracked. Labour says it shows the "holes" in the government's border measures. "This is further proof that the delay in introducing hotel quarantine was reckless," said shadow home secretary Nick Thomas-Symonds.
Meanwhile the vaccine programme is set to get an extra £1.65bn in the Budget, with Rishi Sunak saying it was "essential we maintain this momentum".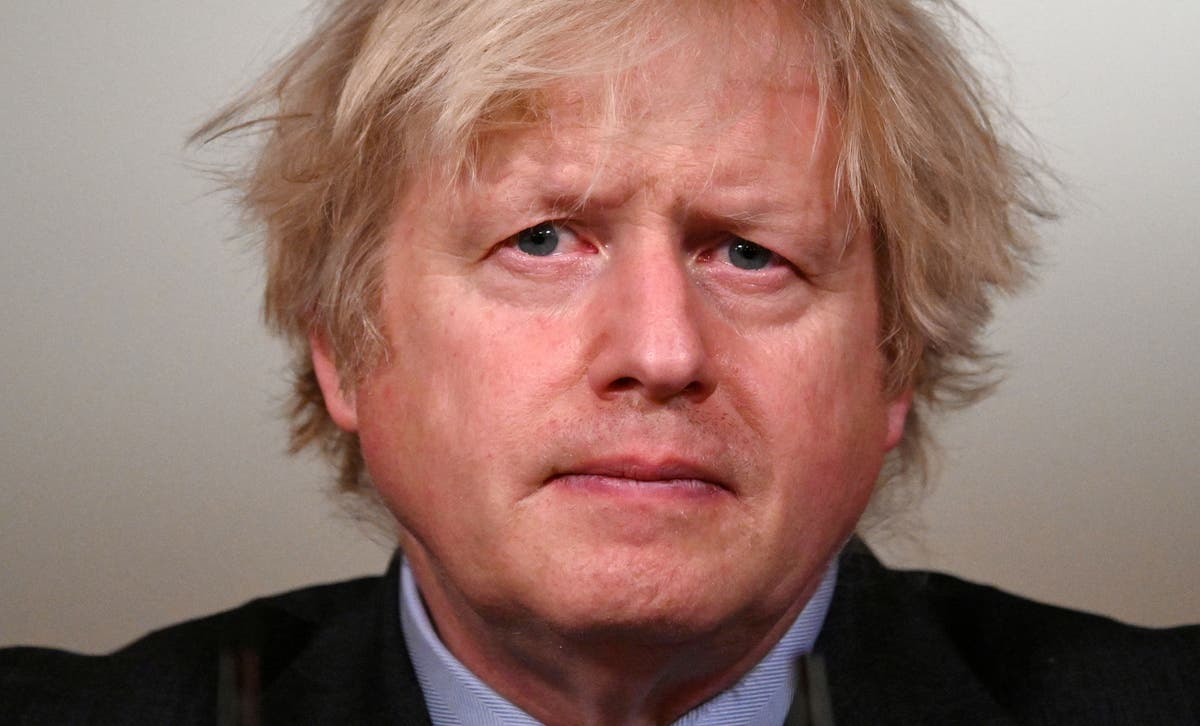 Boris Johnson is under pressure over the government's quarantine plan, as the arrival of a new Brazilian variant threatens to upstage Budget week, writes Adam Forrest
1614589141
Alex Salmond to give new evidence 'in private'
After his six hours of testimony at Holyrood of Friday, Alex Salmond is expected to give yet more evidence in private to a separate inquiry set up to establish whether Nicola Sturgeon broke the ministerial code.
Salmond is set to provide the evidence to James Hamilton QC's inquiry either today or Tuesday – details he was "hampered" in providing to the Holyrood committee last week because of warnings from the Crown Office.
Meanwhile, the Scottish Tories are set to lodge a motion of no confidence in the SNP's deputy first minister John Swinney over the refusal to publish the Scottish government's legal advice during the Salmond saga.
The Tories will lodge the motion on Tuesday if the advice isn't released by the end of today. The Scottish Lib Dems have said they will back the motion.
Will Scottish Labour? New leader Anas Sarwar said Sturgeon should quit if she's found to have breached the code. "It's a point of principle," he told Sky News.
Alex Salmond giving evidence at Holyrood on Friday
(PA)
1614588537
Survey finds tumbling trust in Boris Johnson's government
Trust in Boris Johnson's government to "do the right thing" has tumbled from 60 per cent at the height of the first lockdown to just 44 per cent now, according to a new survey.
And the study suggests that far from bringing the UK together, the coronavirus crisis has exposed divisions between its four constituent nations, with 75 per cent saying they are becoming more divided.
A majority (57 per cent) of Britons questioned for the annual Edelman Trust Barometer said the UK government had performed poorly in its handling of the Covid-19 pandemic.
Edelman's analysis said the study suggests that "the integrity of the United Kingdom may now be under threat, with voters expressing more trust in the leaders of devolved administrations than in the central government.
Trust barometer reveals faultlines between four nations of UK
1614588367
'Not time for tax rises', warns cross-party group of MPs
The Budget is not the time for tax increases or measures to rein in public spending in response to soaring debt, an influential cross-party committee of MPs has warned.
Rishi Sunak has said he wants to use Wednesday's announcement to "level" with voters about the need to address national debt, and he is widely expected to start raising money by hiking corporation tax and freezing income tax thresholds so more people move into higher bands as their earnings rise.
But a report by the Treasury select committee warned the chancellor that immediate fiscal consolidation measures – tax rises or public spending cuts – could undermine the economic recovery from lockdown.
The committee's chair, Conservative former Treasury minister Mel Stride said the report was agreed unanimously by all 11 members – made up of six Tories, four Labour MPs and one from the Scottish National Party.
'Unsustainable' finances mean government will eventually need 'significant' extra revenues, committee warns
1614588188
Sunak's Budget to be 'triple hammer blow', says Labour
Labour has issued a last-minute call to chancellor Rishi Sunak not to raise taxes, cut welfare or freeze public sector pay in Wednesday's Budget, warning the "triple hammer blow" would undermine the UK's recovery from the Covid crisis.
It remains unclear whether his reported tax raids – which are expected to include a rise in corporation tax to as much as 25 per cent and a freeze on income tax thresholds to drag more workers into higher bands – will be immediate or phased in over the coming years.
In a pre-Budget speech in London this morning, shadow chancellor Anneliese Dodds will say that Sunak's reported plan to freeze public sector pay for up to three years would be "economically illiterate".
Chancellor Rishi Sunak says he will be 'levelling with people' on need for belt-tightening to rein in debt
1614587994
DUP faces fury over 'foolish' move to halt Brexit border posts
A controversial decision to halt work on permanent inspection posts for Brexit port checks in Northern Ireland will be debated by Stormont ministers today.
The move by DUP's agriculture minister Gordon Lyons likely to prompt robust exchanges at a meeting of the devolved executive on Monday morning.
Sinn Fein are now claiming agriculture minister Gordon Lyons did not have the authority to suspend work on the new permanent border control posts (BCPs) needed to implement protocol arrangements.
Sinn Fein MP Chris Hazzard said Friday's decision represented a "very foolish solo run", adding that the the DUP must "stop playing games".
Truck checked at port in Larne, Northern Ireland
(PA)
More about
Boris JohnsonRishi SunakBudgetBrexitDUPKeir StarmerAlex SalmondNicola Sturgeon
Subscribe to Independent Premium to bookmark this article
Want to bookmark your favourite articles and stories to read or reference later? Start your Independent Premium subscription today.