Marcus Rashford visits FareShare in Greater Manchester during his food poverty campaign
Overnight and this morning ministers were still urging people suffering food poverty to rely on universal credit and touting £63m in funding given to councils earlier this year – which has already run out.
However, business minister Nadhim Zahawi hinted early on Tuesday that the government may extend a holiday activity and food programme piloted in 17 areas this year and devised by its food czar Henry Dimbleby, who also co-founded the Leon restaurant chain.
1603786956
Labour commits to new Race Equality Act
The next Labour government will introduce a new Race Equality Act to "tackle structural racial inequality at source", Keir Starmer has announced.
The rare policy commitment comes in response to a review by Baroness Doreen Lawrence into why Black, Asian and other ethic minority communities (BAME) are being so disproportionately affected by the Covid-19 pandemic, writes Jon Stone.
The peer found that the virus has "thrived on" a situation created by decades of structural discrimination by the British state and society.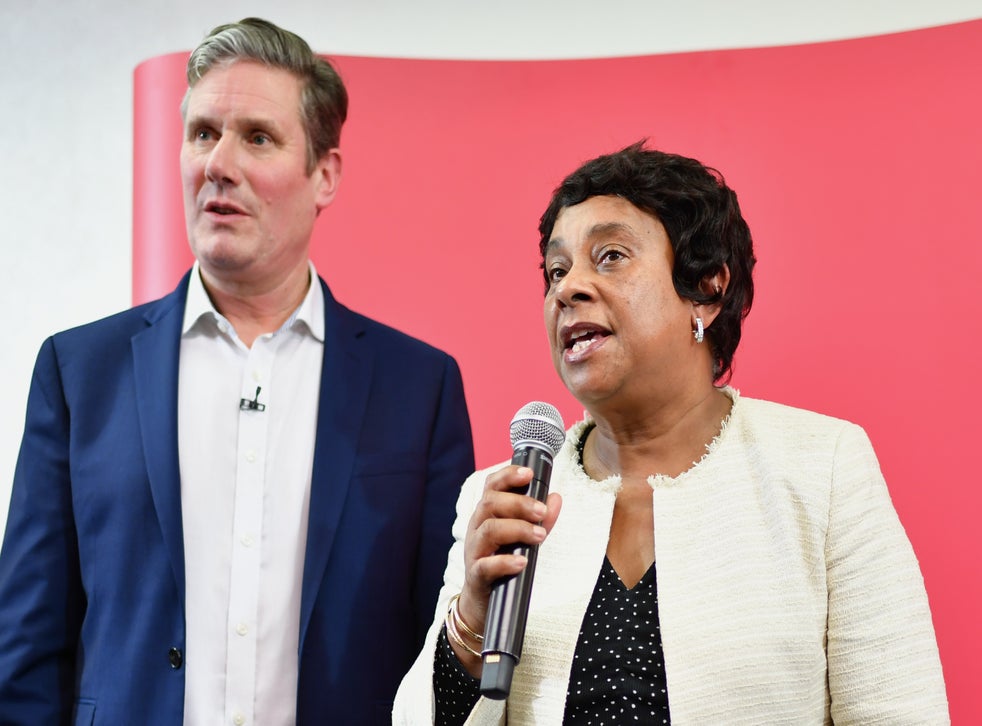 Review by Doreen Lawrence says structural racism played role in higher BAME Covid-19 death toll
1603785936
The state of play overnight
Here's our overnight lead story on the free school meals row. It outlines how Boris Johnson is now under pressure from all sides to take action.
Boris Johnson is coming under increasing fire over child hunger after claiming councils could fund meals over half-term using a fund which has already run out, writes Andrew Woodcock.
The prime minister's own advisory commission on social mobility backed footballer Marcus Rashford's campaign and said free school meals should be extended through half-terms and holidays until the end of the coronavirus pandemic for the 1.4 million pupils in England who receive them.
And more prominent Tories added their voices to calls for a climbdown, with Tees Valley mayor Ben Houchen declaring that the government was "wrong" and should reverse its decision not to fund holiday-time meals.
PM says government will do 'everything in our power' to ensure no child goes hungry this winter
1603785009
Holiday activity programme may be extended, minister hints
A pilot scheme providing food and activity to children during the school holidays may be extended as a way of ending the free school meals row, a minister has hinted.
Nadhim Zahawi, the business minister, told Sky News that "we will look at how we can build" on the holiday activity and food programme devised by Henry Dimbleby, the government's food tsar and co-founder of the Leon restaurant chain. The scheme was piloted by 17 councils earlier this year.
Boris Johnson's government is on the back foot as Conservative MPs and regional leaders plead with the PM to find a way out of the row, which began with a campaign by footballer Marcus Rashford to see school meals extended through the Christmas holidays due to the coronavirus pandemic hitting jobs.
Mr Zahawi said: "These are incredibly important pilots, and we will look at how we can learn from those and how we can build on those.
"The best way to do it, as the prime minister quite rightly outlined, is through local government. Seventeen local authorities participated in that pilot.
"And, of course, through the actual welfare system, universal credit system, delivering that addtional help."
1603784755
Rashford petition nears 1 million signatures
Marcus Rashford's petition urging government action on free school meals has now gained more than 932,000 signatures.
The Manchester United star is still busily retweeting small local providers like charities and restaurants that have provided dozens of meals each to people in need.
This morning, business minister Nadhim Zahawi praised Mr Rashford as having done "an incredible job" in highlighting the issue of child poverty.
That was a change from the end of last week, when a Downing Street spokesperson could not bring themselves to congratulate businesses for signing up to feed hungry children.
More about
Subscribe to Independent Premium to bookmark this article
Want to bookmark your favourite articles and stories to read or reference later? Start your Independent Premium subscription today.