Independent PremiumBusiness
BooHoo's found Debenhams on the corporate sale rail. The deal doesn't include its stock, stores or financial services business. The stock market liked that but it liked Asos potential purchase of TopShop even more, writes James Moore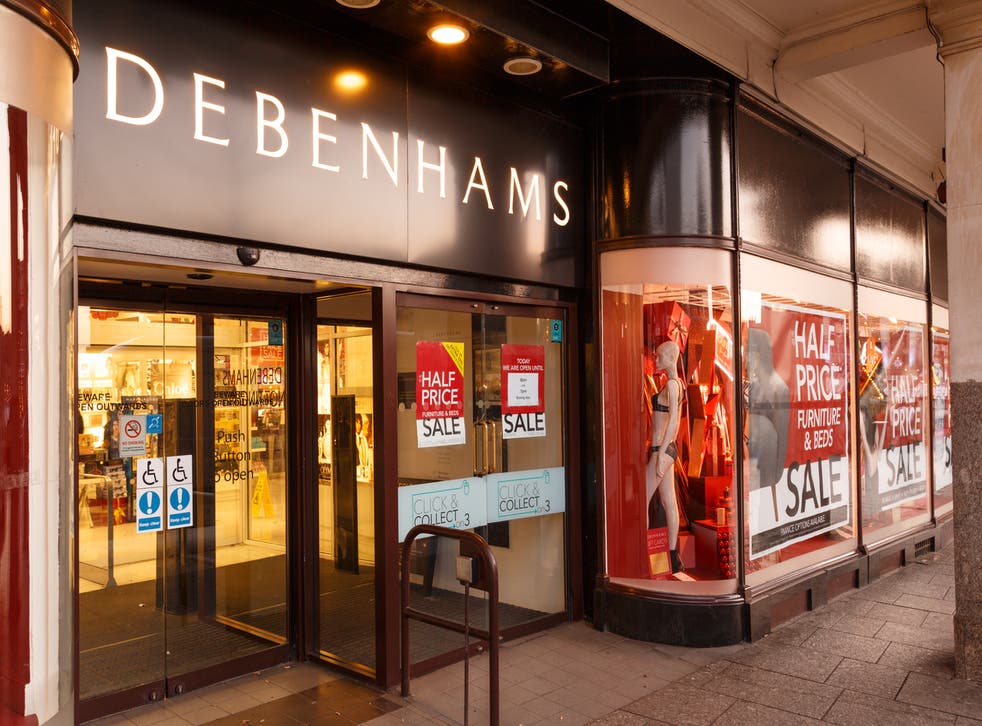 Debenhams brand has been bought by BooHoo but the stores look doomed
(Getty Images)
Well the brand, at any rate. There doesn't look to be any future for the stores of either of the former retail kings.
The £55m BooHoo is paying is a bargain rail price. It casts Debenhams in the role of one of those end of line garments sold at 70 per cent off in one of the sales the lords of the virtual high street have running throughout the year.
More about
Subscribe to Independent Premium to bookmark this article
Want to bookmark your favourite articles and stories to read or reference later? Start your Independent Premium subscription today.